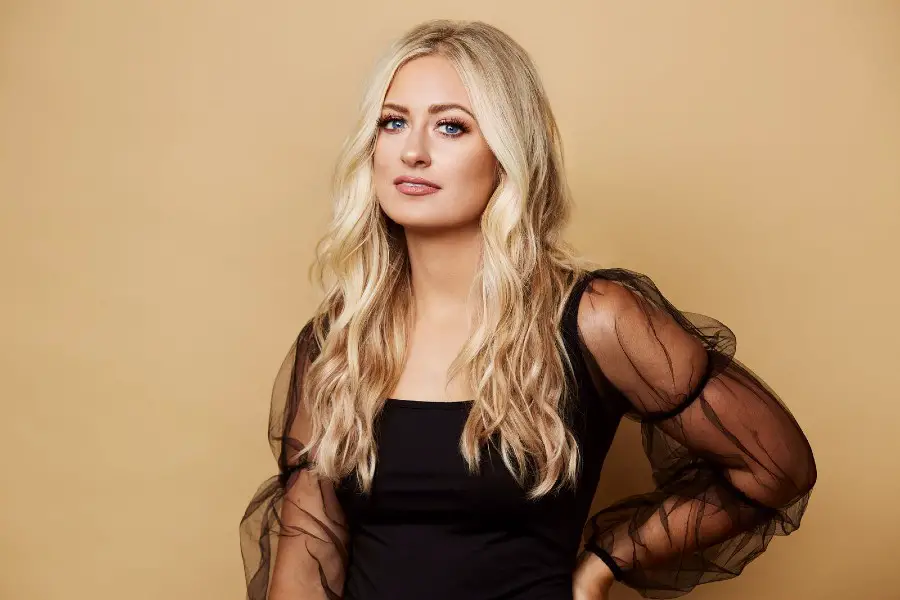 Rachel Wammack is featured on Rascal Flatts' song "Quick, Fast, In a Hurry," from their recent How They Remember You EP. The rising star was picked specifically by Gary LeVox, Jay DeMarcus and Joe Don Rooney for the fast-paced, sultry tune, after the trio heard Rachel perform.
"I opened up for Rascal Flatts last spring," Rachel told Everything Nash. "It was in New Jersey, and it was such a dream come true. Little did I know, but they were side stage watching me and the guys, when we were performing. They had been pitched 'Quick, Fast, In a Hurry,' and we're planning on going in the studio, but they didn't really know who with. When they heard me sing, they were just like, 'I think that's our girl.' I had no idea that even happened, honestly until recently; they didn't even tell me that until recently."
Gary had already sung his part before Rachel went to Jay's house to track her vocals, which became one of the most surreal experiences of her life.
"I went in the studio with Jay DeMarcus, and he recorded my vocal," Rachel recalled. "The studio is in his house. It was just the best studio time I've ever had. And I'm not just saying it because they're who I grew up on. Jay is so encouraging and he just made me feel like hot to trot! I just thought I was Miss It, recording with Jay DeMarcus. Moments like that don't happen often. They are happening more frequently now, which is insane, but it was that same feeling I got when I was stepping on the Grand Ole Opry stage for the first time.
"I put the headphones on, in the vocal booth, and he was like, 'All right, let's just listen through, one time, and then we'll start piecing all the parts together," she added. "I hear Gary, and I was like, 'Is this real?'  I'll never forget that. And Jay helped me write some really cool runs, because I'm like, 'Hey, if I'm going to sing with Gary, I need to like give it my all.'"
Rachel learned plenty from her time in the studio with Jay, and her subsequent friendship with him as well.
"He was like, 'Let's be limitless," recounted the singer. "'We're not trying to do something safe. We're gonna make you sing your butt off and make you feel proud to tango with Gary on the vocals.' I'm just so thankful, because they could have chosen anybody. There's so many great singers in this town, and I'm just really thankful that they thought I could do the song. They're such great humans too. This is only one of the coolest things that's ever happened to me.
"They're so nice," she gushed. "And now Jay and I have been writing; there's a song that I really love that we wrote. So it's just cool to, have mentors like them, 'cause they've done it all."
Download "Quick, Fast, In a Hurry" on iTunes.