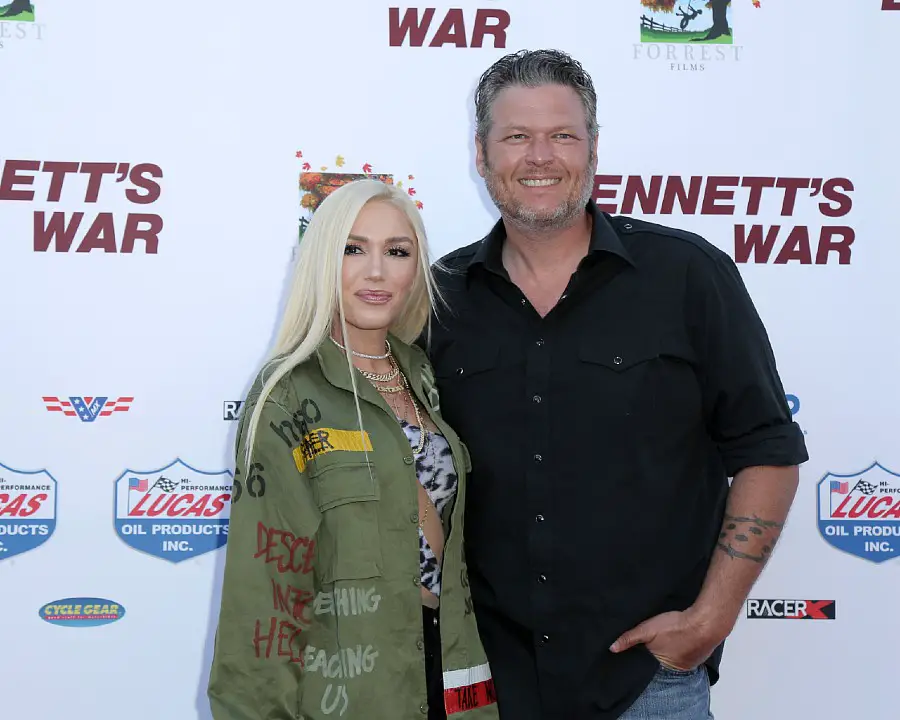 Blake Shelton and Gwen Stefani took home the CMT Music Award for Collaborative Video of the Year, for their platinum-selling, No. 1 duet, "Nobody But You." The couple beat out several other collaborations, including Carly Pearce and Lee Brice's "I Hope You're Happy Now," and Dan + Shay with Justin Bieber's "10,000 Hours," to take home the trophy for the fan-voted awards, which is why Blake says they matter more than all of the other ones.
"I really do believe that these awards shows are beginning to lose credibility over the last few years, and fan-voted awards to me are really the only stand up awards shows left in our industry it feels like sometimes," Blake shared after finding out they were the winners.  "Because you guys are the ones who buy the records, you come to the shows, and you vote on all these things. We love you so much."
The Oklahoma native admitted he doubted "Nobody But You" would win, considering the artists they were competing against.
"This is unbelievable," Blake said. "I told Gwen, when I saw who the other nominees were in our category, literally it was like, 'That would have been cool, but I don't know what our chances of beating Justin Bieber are, but here we are, so thank you so much."
Chances are good, Blake and Gwen will be up for another CMT Music Award for Collaborative Video of the Year next year, this time for their current duet, "Happy Anywhere," which was shot on Blake's Oklahoma ranch because of the coronavirus pandemic, by Gwen's own brother, Todd.
"I don't know why, over the years, I've kind of become a video camera geek, even though I don't even know how to work these things," Blake told Ellen DeGeneres on The Ellen Show. "I've got a few cameras that I have no business owning, let's just be honest. But Todd's really good at all that stuff. We decided we were going to release another single, even though we weren't touring or anything, and of course you need to have a video out.
"Gwen has five years worth of home videos on her phone, and so Todd got the camera out, and we shot a few set-ups of us singing the song," he added. "He edited that thing and put the video together, and it ends up being maybe my favorite video I've ever had, just because it's just so honest and real."
See a complete list of CMT Music Awards winners here.