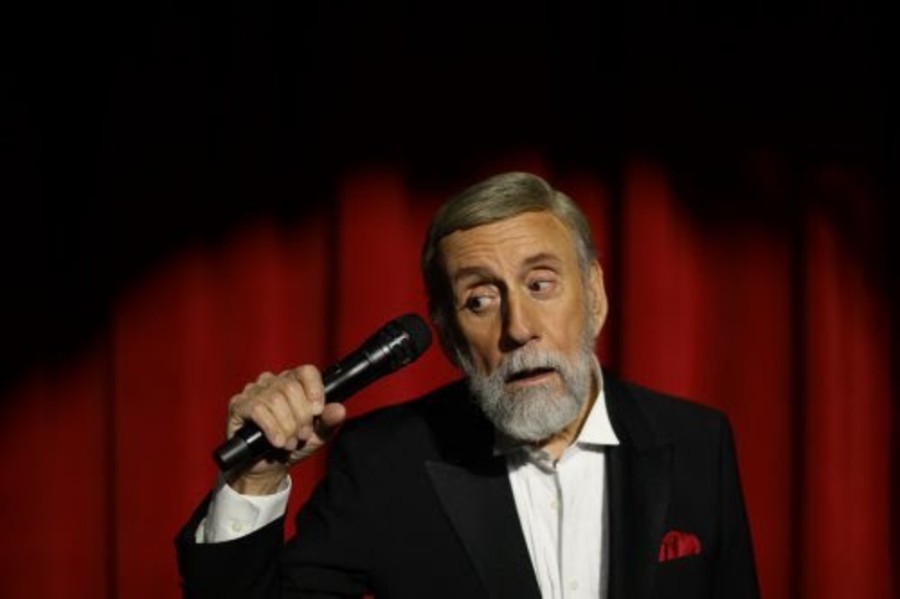 Ray Stevens is bringing live music back to his CabaRay Showroom in Nashville. The singer, songwriter and comedian announces that he will return with his weekly live shows, beginning on Saturday, March 19.
"Everyone has taken off their masks and started going out again," says Stevens. "So, come to the CabaRay! We are reopening this weekend and I can hardly wait!"
Stevens planned on playing his final show of last season with his New Year's Eve concert last December 31. Stevens unfortunately was forced to cancel that show, as his wife of more than 60 years, Suzy Ragsdale, was battling cancer. She passed away on December 31.
Stevens opened CabaRay in 2018. In addition to the theater, the venue includes television production facilities, a gift shop, a recording studio and an office complex, along with free parking for 300 cars and six buses.
"This is a different venue for Nashville as well as just about any community in the United States," Stevens previously told The Tennessean. "You don't run across a show room like this every day, and I built it mainly because this is what I've done all my life and I enjoy it. I built it first of all to have fun. Secondly, I'd like people to come here to have fun, and I'm hoping we can make that happen."
Stevens chose the location, at 5724 River Road, to give guests another location to hear live music.
"People are coming to Nashville because Nashville is the place to come and this will give them another place to come besides The Grand Ole Opry and Lower Broadway," Stevens said. "And, they can sure park a lot cheaper here."
Stevens was inducted into the Country Music Hall of Fame in 2019. He has sold more than 40 million albums worldwide, and has been nominated for 12 Grammy Awards, winning two.
Dinner seating for each show begins at 5:30 PM, followed by a live concert, which begins at 7:30 PM. Tickets can be purchased at RayStevensCabaRay.com, or by calling 615-327-4630.