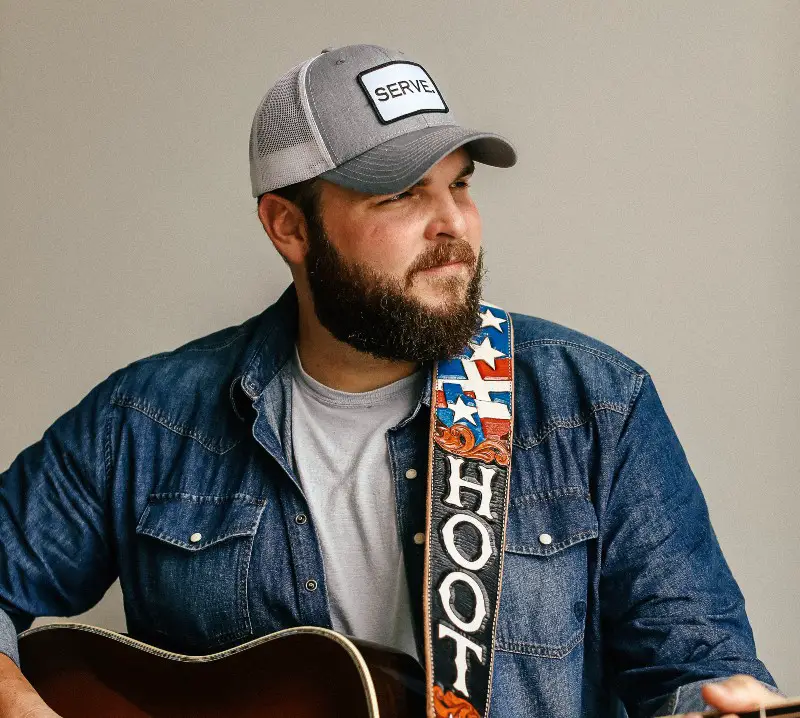 Jake Hoot hit the ground running after winning Season 17 of The Voice. The 33-year-old has since released several songs, including his "I Would've Loved You," duet with Kelly Clarkson,  "Night Left," his When Christmas Has Come and Gone," collaboration with The Tenors, and his current "Wherever Time Goes" duet with his wife, Brittney. He has also spent much of the last year performing, including opening a few shows for Alabama, and performing on the Grand Ole Opry.
Hoot is overwhelmed by all that has happened to him, but he is careful to not take too much credit for his string of successes. While things continue to happen for him, and he continues to watch his career take off, the father of one insists he is just getting started.
"It's all God is all I have to say," Hoot tells Everything Nash. "I think it was a whirlwind, and I'm so business-minded that I'm just like, 'Okay, while I'm doing this, I still need to be doing five other things.' I don't think I gave myself as much freedom to enjoy every little thing as it was happening, Obviously, I love it. I love looking back and enjoying those moments, but I kept my head down, and kept working as hard as I could."
When Hoot does take a moment to reflect, he is blown away by all that has happened, especially his duet with Clarkson.
"It's unreal that all that stuff happened," Hoot concedes. "Kelly is one of the most generous people that I know, and the fact that she did that and had me come out on the show and had me come back for The Voice, that was really special. Getting to work with The Tenors, some of my favorite vocalists, and getting to not only write the song with them, but also record it, and go to Canada and do some stuff and then have them come down and sing it at the Grand Ole Opry with me —  all that stuff doesn't just happen by chance. So it was really special."
Hoot is continuing to work on plenty of new music. While he doesn't have specific plans laid out, the rising star hints there will likely be a faith-based album at some point in the future.
"That's been one of the hard decisions; obviously I want to tell people about my faith and show that through my music, but we're also trying to build what we're doing right now," explains the singer, who released "In the Garden" with Todd Tilghman last year. "We're trying to plan everything out. And while it's in the works, we don't have a definite day yet, but my mom asks me every time a new release comes out, she goes, 'Son, I really loved it. Do you know when you're gonna come out with a Christian album?' and I'm like, 'I don't know yet mom, but we'll work on it.'"
Hoot might not have definitive plans yet, but he does have some idea of what the project will sound like when his plans do come to fruition.
'It will probably be a mixture of a lot of songs that I write," Hoot hints. "I've talked about possibly collaborating with Ben Isaac of The Isaacs, and doing some stuff, just because I really respect him, as a vocalist, but also how he arranges and produces stuff. That could be in the near future."
Keep track of all of Hoot's music and future shows at JakeHoot.com.