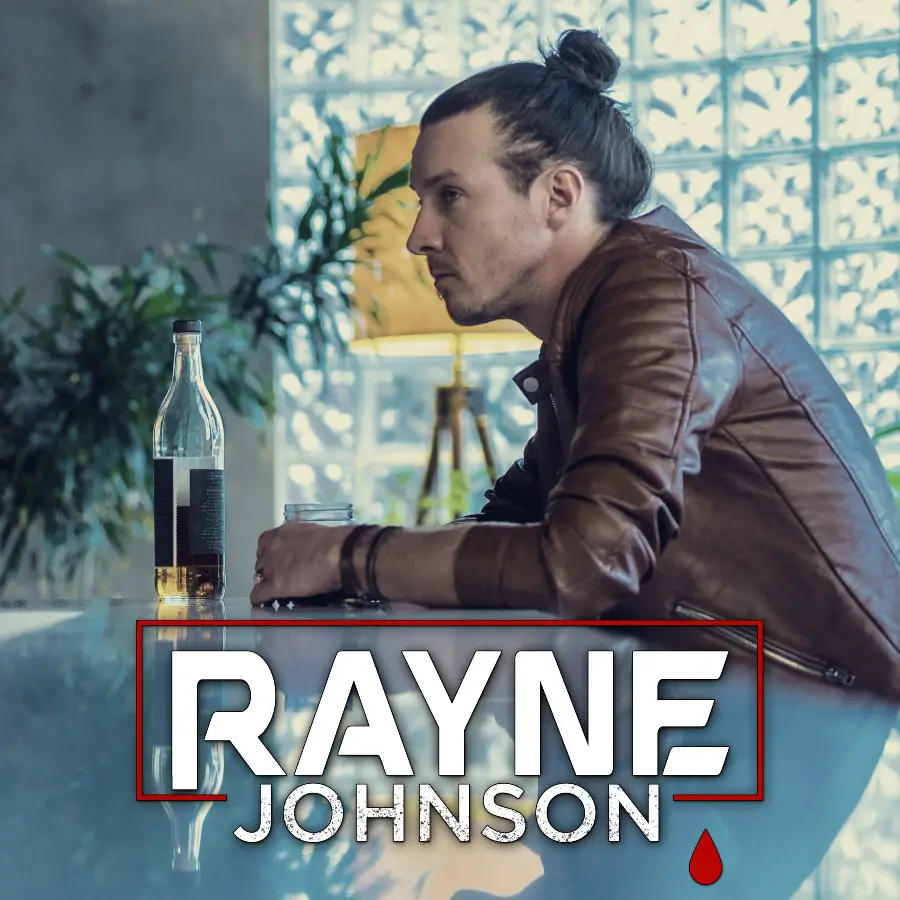 Rayne Johnson's self-titled debut EP is out! The rising star released the nine-track record on Friday, October 30, which includes his current single, "Real Dang Good."
"We all, my team and management, had this conversation before we decided what we were going to do," Rayne told Everything Nash, speaking of his decision to include nine songs on his ambitious freshman record. "Five of my songs hadn't been released to streaming. I started out with a couple of songs on Spotify and Apple Music and stuff like that. I had a song go to radio, and then over COVID-19, we released a song called 'Same Boat,' because it was kind of am inspirational, 'Hey, we're all together in this. Let's get through it.'
"And then 'Real Dang Good' being the new single actually came out and that's on all platforms too," he continued. "So there's five songs that are out there on streaming services.  I personally was like, 'I don't want to put out a five-song EP of songs that had already been out. It's not really fair. It's not really fair to the people that are fans of the music.'"
Rayne and his team initially decided to release seven songs, before adding two more, but choosing to still call it an EP, mostly because of Rayne's respect of albums, and his desire to give his fans the best cohesive project he could give them.
"I was like, 'I just don't feel like two songs is really fair either. And it can't really represent exactly what I want to show musically,'" Rayne recalled. "So then it was the decision of, do we do seven, or give them everything that we had right now? I didn't want to pick, because I love all these songs and I know people are going to love to hear them. And I know if I was a fan, I would be excited. So basically what we decided was, we all know that EPs are never nine songs, but what else have we done that is normal? Nothing really. So we just decided on nine songs, and to give them everything we got."
Rayne co-wrote one of the nine songs on his new record, which also includes a song co-written by Jimmie Allen.
"Most of the songs on there are pretty energetic," Rayne revealed. "We have a couple of just having a party, fun songs, but we had a lot of songs on there that still have a really good storyline. You can hear that story in there, and that's important to me, but also with a little bit of that R&B flair."
Rayne is pursuing music full-time, while also working a day job as a railroad mechanic in West Virginia, leaving the singer busier — and more fulfilled — than ever.
"I would say if I would have had any other job, and be at the level that I am musically, I would have probably tried to be full-time already," Rayne acknowledged. "But I have a pension there, and really good retirement. So I'm trying to just hang on as long as I can, knowing that eventually I'll probably have to leave. That's the plan. I'm looking forward to that, but I'm trying to stick around there as long as I can."
See a track list for Rayne Johnson below, and purchase the album by visiting his website.
Rayne Johnson Track List:
1. Bring It Back (Joe Jordan, Walt Aldridge, Rayne Johnson)
2. Real Dang Good (Joe Jordan)
3. Front Seat (Joe Jordan)
4. Same Boat (Joe Jordan, Kyle Coulahan, Tommy Karlas)
5. Laid Back (Joe Jordan, Brian Lovely, Jerry Lane)
6. Last Name (Joe Jordan, Gary Baker, Greg Barnhill)
7. A Little Goes A Long Way (Sam Sumser, Jimmie Allen, Quinn Lewis, Sean Small)
8, Love 'Em While You Can (Joe Jordan)
9. Lips Like Liquor (Joe Jordan, Brian Lovely)