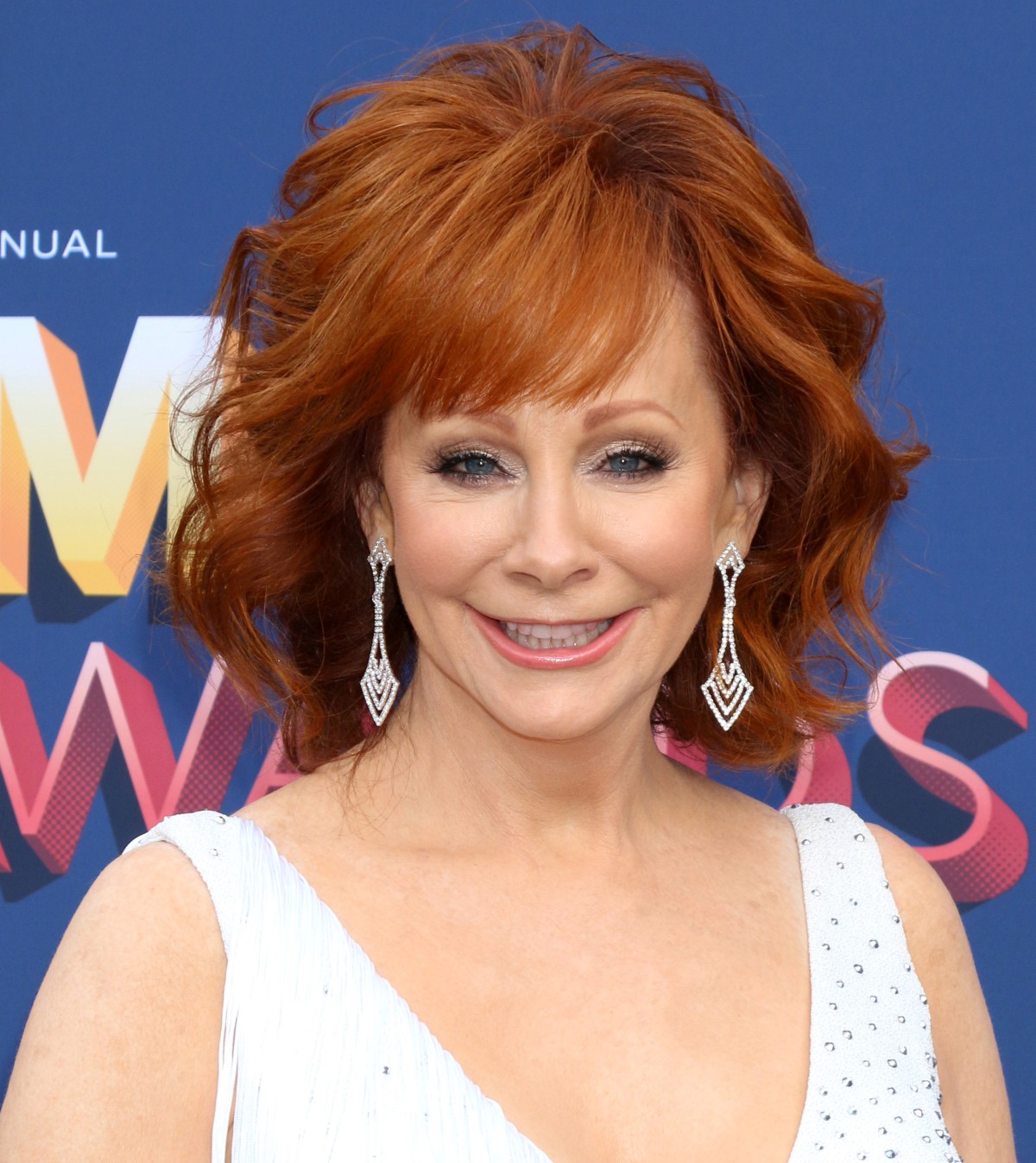 Reba McEntire has a new movie, The Hammer, a new tour, and a new restaurant all in the works. But in spite of her busy career, the 67-year-old says she is very, very hands-on with every aspect of Reba's Place, a restaurant and live music venue, slated to open in Atoka, Oklahoma later this year.
"The food, silverware, plates, the color of the material of the drapes that are at the booth — everything," McEntire tells The Bobby Bones Show, when asked how involved she is in the details. "We've been working on it for a long time, and I'm really excited about it. It's just a dream come true to get to do something close to your hometown. I grew up in Chockie, Oklahoma, which is just probably 12 miles north of Atoka, so just to be able to get back home — you got another excuse to get back home, in other words."
McEntire says she also plans on visiting Reba's Place as often as her busy schedule will allow.
"It's not only a fun thing to get to do, but kind of check-in, see how things are doing," McEntire hints. "And then, schedule stops so people can come to the restaurant, and you might get up on the stage and do a few songs. You never know what's going to happen."
McEntire previously said that Reba's Place would truly have something for everyone, with a focus on live music and good food.
"We're really tickled, we're very excited about it," McEntire boasted when the news was announced. "It's going to have great food, family atmosphere, a bandstand in there where we can do a little picking and grinning and singing, and we're hoping by the end of next year, around September 2022, around there sometime that we'll be ready for serving you guys to come up and see us."
The Country Music Hall of Fame member might be busy, but she'd like to be even busier. McEntire has not been shy about her desire for a Reba reboot, bringing back the beloved sitcom that went off the air in 2007.
"We've been really trying hard to do a reboot on the Reba show, 'cause I really want to work with the people that I got to work with during that six-and-a-half years," McEntire says. "It was fun, the cast, the crew, everybody we got to work with and play with, they were wonderful people, and we wanted to get back together, like a reunion, and have fun. So hopefully that will happen one day."
McEntire recently announced she was continuing her Reba: Live in Concert Arena Tour this fall, with Terri Clark serving as her opening act.
"I'm so excited to be headed back on tour this fall," McEntire said when announcing her new set of tour dates. "We had so much fun in the spring, we just had to get back out there and do it again … I can't wait to see you!"
A specific opening date for Reba's Place has yet to be announced. Updates can be found here.