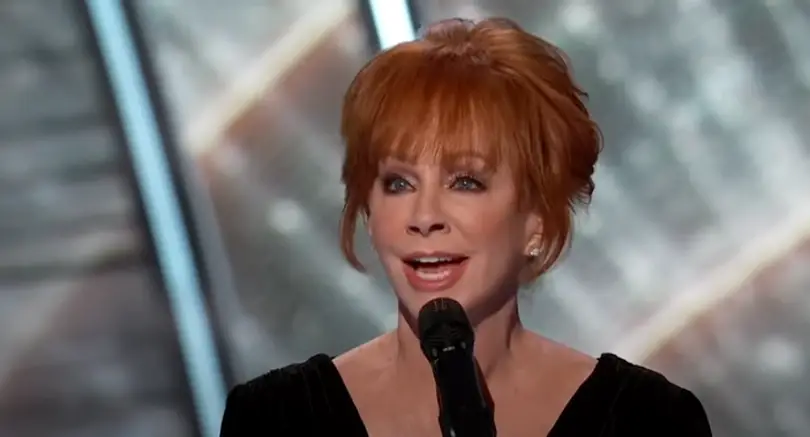 Reba McEntire is still hoping for a reboot of her Reba TV show. The Country Music Hall of Fame member spoke out about her ongoing desire to be part of the iconic sitcom, 15 years after it went off of the air.
"We've been really trying hard to do a reboot on the Reba show, 'cause I really want to work with the people that I got to work with during that six-and-a-half years," McEntire revealed on The Bobby Bones Show. "It was fun, the cast, the crew, everybody we got to work with and play with, they were wonderful people, and we wanted to get back together, like a reunion, and have fun. So hopefully that will happen one day."
McEntire was fortunate to work with her former Reba co-star, Melissa Peterman again, for an upcoming Lifetime TV movie, The Hammer.
"It's the second movie deal I've done with Lifetime," McEntire says. "The first one was the Christmas movie that we shot last year, and then this, The Hammer. I really fell in love with the script, because it's about a real-life circuit judge, who travels in a 25,000-mile area, and covers three courthouses in Nevada. So it's interesting, it's creative, it's up-to-speed, up-to-date."
McEntire plays Judge Kim Wheeler in The Hammer, which also stars her boyfriend, actor Rex Linn.
"It's been a lot of fun," McEntire says of filming The Hammer. "Rex Linn, my boyfriend's in the movie, Melissa Peterman's in the movie also. We shot it in Canada, and just had a blast. It will be out, I'm thinking next year, January sometime. I'm just now seeing the editing, I'm trying to get through the final stages of the movie. We had a blast shooting it."
The 67-year-old recently announced she will embark on her, Reba: Live in Concert Arena Tour this fall, with Terri Clark serving as her opening act. McEntire credits her longevity with not only picking and singing great songs, but having a strong work ethic as well.
"Great songs, hard work, curiosity, wanting to do it," McEntire told USA Today of the secret to her success."I'm very competitive, I always have been … Everybody knows that I want to have fun doing what I'm doing. I want to do work that's fun."
Tickets for McEntire's upcoming shows are available now. Find more information, including a list of dates and venues, at Reba.com.