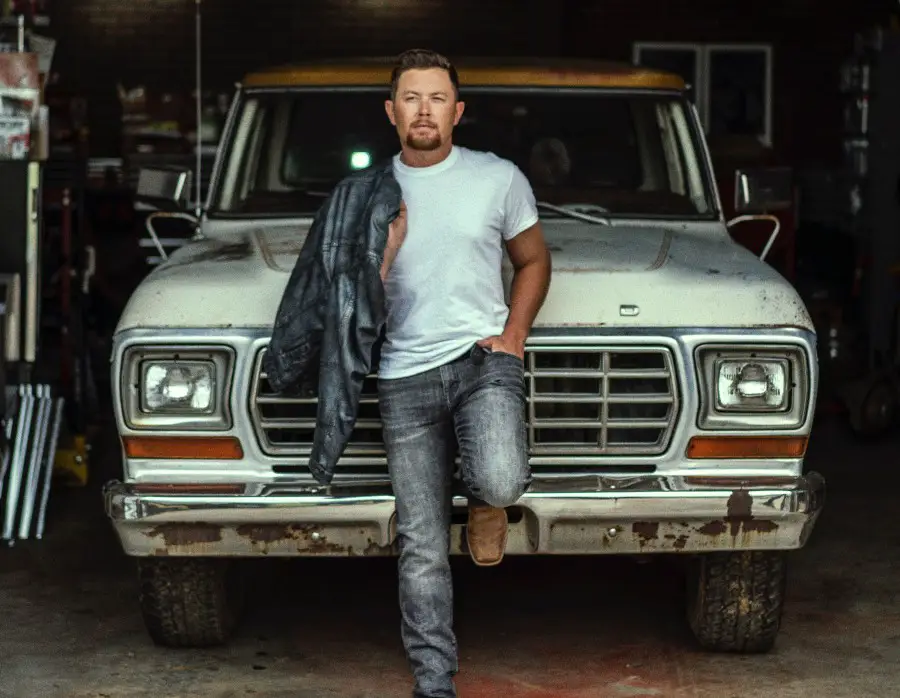 We now know when Scotty McCreery and his wife, Gabi, are expecting their baby boy! The North Carolina native reveals that Gabi's due date has changed, with their firstborn now expected to arrive in time for Thanksgiving.
"Early November, although she just had her latest ultrasound, and they said, 'He's measuring ahead of schedule. It looks like October 31st,'" McCreery revealed to Lon Helton on Country Countdown USA. "I was like, 'Oh boy! Halloween!'"
Gabi is a pediatric nurse, which gives McCreery an added layer of comfort, although he admits that can also add to his nerves as well.
"I think she's more aware of all the things that can go wrong," McCreery says. "She's seen all that can go wrong, so that's in her mind, but if I see her eyes get scared, I'll probably freak out."
As for baby names, the 28-year-old still has no idea what their future son will be called.
"I was pretty sold it was going to be a girl, and I think she did too," McCreery says. "So we had a girl name picked, but we didn't have a boy name. So we're still in the process. It will literally pop up at dinner."
Until their baby comes, McCreery is doing all he can to make Gabi's pregnancy as easy as possible, at least when he is home.
"She's the one doing all the work," McCreery boasts to The Music Universe. "I'm doing good. I'm just trying to do the best I can to make life easier on her, help out where I can. I think that's my role for the next few months. I'm excited. It's going to be a totally different thing for us, unchartered waters, but I can't wait for the challenge. I can't wait to see the little man grow up and be there for him and learn. I know life is going to change a lot, but change in the best way."
McCreery has more to celebrate than just his wife's pregnancy. The American Idol alum seems poised to have his fifth consecutive No. 1 hit, with "Damn Strait." But even without the chart success, he says hearing from George Strait himself about the song was all of the accolades he needs.
"Having George reach out a couple different times from when he saw the music video, when we sent him the song, tweeting how much he appreciated [it]," McCreery says. "When you go to one of his shows, before he comes out, they're playing 'Damn Strait.' For me, that's amazing. If this song gets to the top of the chart, great. If it doesn't, George Strait said he liked it, and to me, that's enough."