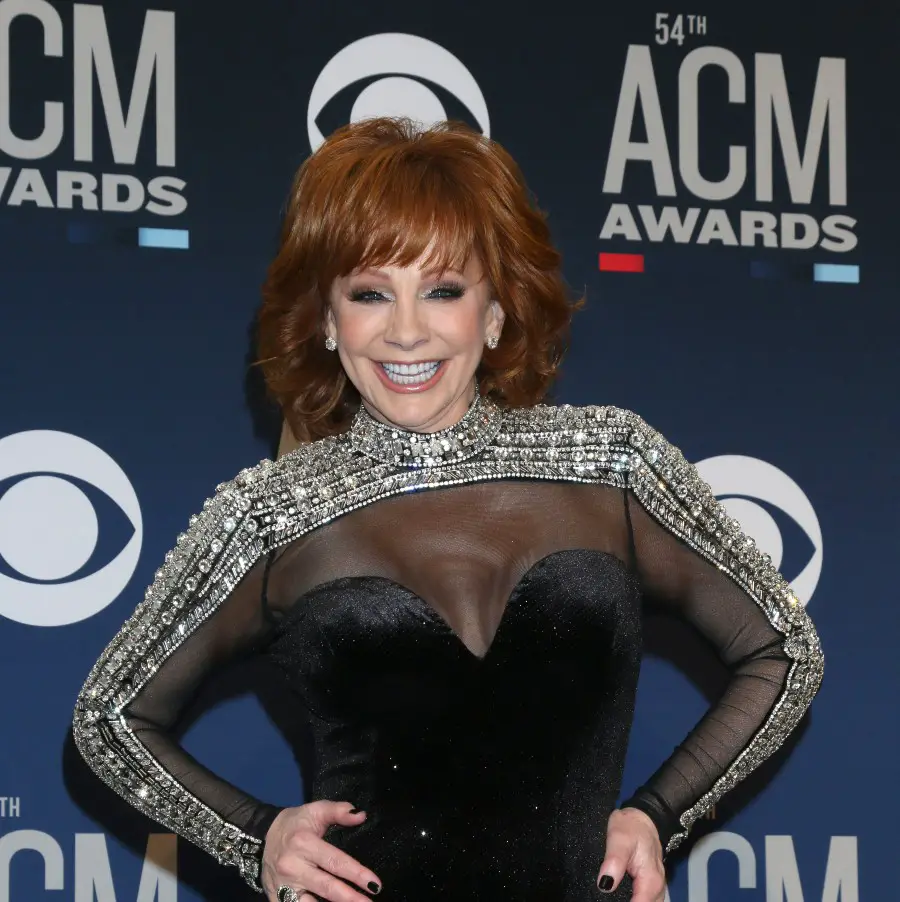 Until recently, Reba McEntire was the most-nominated female artist in the history of the CMA Awards, with 51 nominations. Although she had her own record broken this year, with Miranda Lambert topping that with a total of 55 nods, Reba still has had one of the most successful careers in the history of country music. The 65-year-old currently has won three Grammys, six CMA Awards and 16 ACM Awards, but still hopes to win more.
Although always gracious and congratulatory to the winner, the Grand Ole Opry member admits she doesn't understand when an artist says it is enough just to be nominated.
"[I'm] competitive and hungry for it and that just wasn't enough to be honest with you," Reba told Sounds Like Nashville. "Everybody says, 'I'm just proud to be nominated.' I'd say, 'What did they say? What?' I love to win!'"
Reba's desire to win goes along with her desire to give her fans their money's worth — and then some — at each of her shows.
"After every award show, if we didn't get nominated or if we didn't win we were dead set [asking], 'What did we do wrong? What do we need to do better?' It makes everybody give more," Reba shared. "And that's what we're here for is to give more to our fans because they are putting up their hard-earned money and being very selective of what concerts they can go to. They can't go to every one of them. They have to be very selective, so I want them to sit out there in that audience and when they leave that concert they go, 'Whew! I put my money in a good place!'"
The country music superstar's desire to win was born in her early years, while on the Oklahoma ranch she grew up on with her siblings.
"When we were kids, when we would be released from chores on the ranch, Pake and I would run out of the house saying anything you can do I can do better," Reba recounted. "We'd throw rocks, do pushups, pullups, roping, ride, run a foot race. I'm very competitive. I'm not [gonna] cry till I go to sleep if I don't win, but I love to win. I don't care if it's Rummy cards, Dominos, Backgammon. I just love to win. It's just the fun of it."
Reba is nominated for one CMA Award this year, for Musical Event of the Year, for her part in Thomas Rhett's "Be a Light." She will also host the show, along with Darius Rucker. The 2020 CMA Awards will air live from the Music City Center in Nashville on Wednesday, November 11, at 8:00 PM ET on ABC.