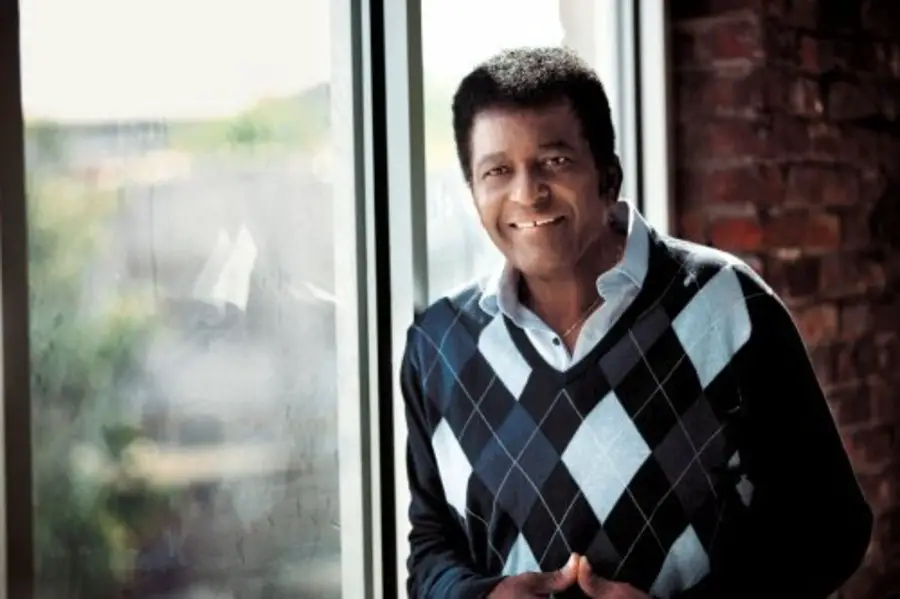 2020 hasn't been kind in a lot of ways, including saying goodbye to several important artists. From the recent loss of Charlie Daniels, to the death of Joe Diffie, one of the first celebrities to die from COVID-19, we are taking a look back at eight artists who have passed away in 2020 so far.
1. Joe Diffie
Joe's death surprised everyone. The "Pickup Man" singer died on March 29, when he was just 61 years old. What made Joe's death even more shocking was that, only two days before he died, he posted on social media about being diagnosed with coronavirus.
"I am under the care of medical professionals and currently receiving treatment after testing positive for coronavirus," Joe posted on March 27. "My family and I are asking for privacy at this time. We want to remind the public and all my fans to be vigilant, cautious and careful during this pandemic."
2. Kenny Rogers
We knew Kenny wasn't invincible, but his death still took us by surprise. Kenny passed away on March 20, when he was 81 years old. Kenny had been battling health issues for some time, and was under hospice care in his home when he passed away.
"Kenny was one of those artists who transcended beyond one format and geographic borders," Sarah Trahern, Chief Executive Officer of the Country Music Association, said after Kenny's death. "He was a global superstar who helped introduce country music to audiences all around the world. I had the pleasure of working with him over the years and I'll always remember his graciousness and kind heart. He has left us with his music, some of which will go down as the most memorable performances in Country Music history."
3. John Prine
John Prine also passed away from complications related to COVID-19. The singer-songwriter, an influence of many artists, including Kacey Musgraves, Miranda Lambert and more, died on April 7. He and his wife, Fiona, both contracted coronavirus. His condition deteriorated quickly, and he was hospitalized on March 26, and intubated two days later, before succumbing to the illness not quite two weeks later.
"John contracted Covid-19 and in spite of the incredible skill and care of his medical team at Vanderbilt he could not overcome the damage this virus inflicted on his body," Fiona said, as part of a lengthy post she shared on social media.
4. David Olney
David was only 71 years old when he passed away suddenly on January 18 of an apparent heart attack, while performing onstage at the 30A Songwriter Festival in Santa Rosa Beach, Florida. The folk singer-songwriter was reportedly into his third song when he apologized to the crowd, closed his eyes, and never opened them again.
"He never dropped his guitar or fell [off] his stool," musician Scott Miller, who was with David, shared on Facebook after David passed away. It was as easy and gentle as he was. We got him down and tried our best to revive him until the EMT's arrived. The world lost a good one last night."
5. Little Richard
Little Richard (real name: Richard Penniman) left his mark in almost every genre of music, including rock, R&B, hip hop, jazz and more. With a career that spanned seven decades, Little Richard is best known for iconic songs like "Long Tall Sally," "Tutti Frutti" and "Slippin' and Slidin'," among others. Little Richard died in Tullahoma, Tennessee, located just outside of Nashville, due to an illness related to bone cancer.
6. Charlie Daniels
Charlie's death left the country music community reeling. After seeming to be healthy for the last several years, Charlie unexpectedly passed away on July 6, due to a hemorrhagic stroke. Charlie's son, Charlie Daniels, Jr. shared the heartbreaking details of the final few hours of his dad's life in a touching post on social media.
"It started at 5:45 AM when mom called me crying and said that I needed to get up to their house right now, that dad was sick … I quickly drove up to the house and found mom and dad on the upstairs porch and dad was slumped over in his chair, I asked him if he could breathe, he nodded and tried to say yes, but it was obvious that he was very weak," Daniels, Jr. began.
"I called 911, and while I was on with them, mom called dad's cardiologist and he told mom that he thought he was having a stroke which I relayed to the 911 operator," the son continued." The EMTs arrived and got him to the ambulance, and mom stayed at the house … He was the strongest man I've ever known. The best father, the best boss, the best friend I could ever ask for. My mom and I miss him terribly."
7. Charley Pride
Charley Pride received the Willie Nelson Lifetime Achievement Award at the 2020 CMA Awards, which would be his final public appearance. The 86-year-old was hospitalized in Dallas, Texas in late November with COVID-19, ultimately succumbing to the illness on December 12, although his longtime manager, Kevin Bailey, refuted claims that Charley's attendance at the CMA Awards was to blame.
"This COVID thing, it's impossible to know where it came from, where you got it," Kevin told the Dallas News. "I do know that Charley tested negative twice after he came back from Nashville, and it may have even been three times. My understanding is that when Charley went into the hospital, we thought he had pneumonia. Somebody decided to do another test, and then they put him in the COVID unit."
8. K.T. Oslin
For decades, female country music artists looked to K.T. Oslin (real name: Kay Toinette) for inspiration. With songs like "80's Ladies," "Do Ya" and "I'll Always Come Back," K.T.'s powerful voice, comprised with her songwriting prowess, made her one of the leading ladies in country music. K.T. was 78 when she passed away on December 21. Although an official cause of death was not announced, she had been battling Parkinson's disease for years, and was recently diagnosed with COVID-19.
"K.T. Oslin had one of the most soulful voices in Country Music and was a strong influence for women with her hit '80's Ladies,'" Sarah Trahern said. "I was fortunate to work with K.T. on a number of television shows in the late 90s. She was always gracious to the crews and up-and-coming talent performing alongside her. She truly had one of the best voices in the history of our format. Our thoughts go out to her loved ones at this difficult time."