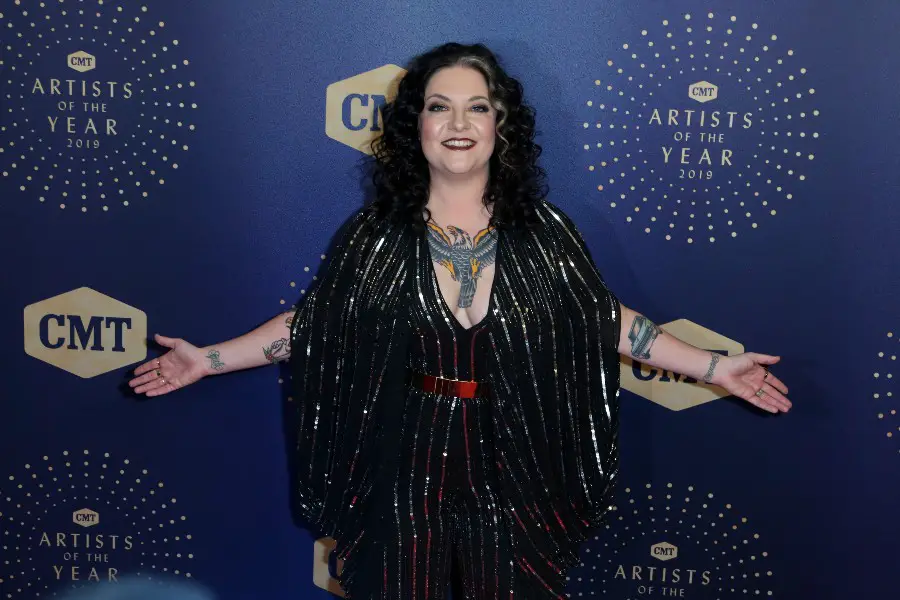 Ashley McBryde felt the devastation of watching the touring industry shut down, just as her sophomore Never Will album, the one she poured her heart and soul in and took some daring chances with, was released. In true Ashley fashion, the Arkansas native rolled with the proverbial punches, scoring several awards nominations, including a Grammy nod for Best Country Album, while waiting to be able to tour again.
With 2020 almost history, Ashley is more optimistic than ever about the new year, and her plans for the future, especially with her music.
"I'm going to give so many awkward long hugs, probably to some strangers too," Ashley told Everything Nash with a laugh. "Musically, I'm so ready to get back on a stage. I don't care if it's a hole in the wall, and I don't care if it's an arena. I don't care if it's a theater. I just want to play music again."
Not that Ashley spent her entire year being idle. The 37-year-old also worked on a potential new project, which she hints might come out sooner rather than later.
"During 2020, we have been able to have two writing retreats safely," Ashley reveals. "And we wrote a lot of songs. I don't feel in my heart like it's time for record number three, but we did write an entire project one week. I think 2021 is going to get to see that happen. I'm hoping there's some other artists that are going to sing on it with me. And I think it's going to be a blast."
Whatever new music Ashley makes, we can be certain it will be authentically her, without trying to fit any songs into whatever may or may not work at radio.
"I want to be able to sleep at night," Ashley tells Everything Nash. "I would love to have a radio hit. 'One Night Standards' went to No. 7. I'm real quick to correct people when they go 'in the Top 10.' I'm like 'Actually No. 7,' because it's so rare for us to be up in that part of the atmosphere on the chart. I want a song that far up the chart, but not just for the sake of having it up there. I want a good song up there. And some of the songs up there aren't really good. Some are great.
"But some aren't, and I would rather be able to lay my head on a pillow made of good songs that I'm proud of at night, than put out something I didn't believe in," she adds. "I would lose credibility with myself, if I put something out at radio, just so that radio would like it."