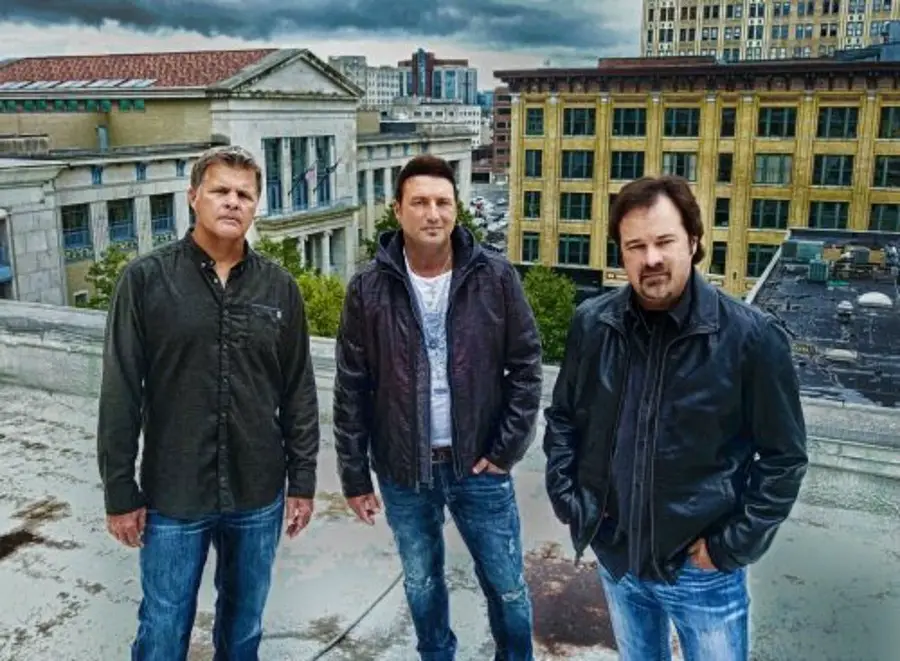 Richie McDonald recently announced that he had left Lonestar, to join Larry Stewart and Tim Rushlow in the group, The Frontmen of Country. The move was a pivotal change for McDonald, but one he wanted to make, if only for himself.
"I took a little break years ago, and we did some of this," McDonald recalled on The Bobby Bones Show. "It's 30 years, and I loved playing with those guys, Michael, Dean and Keech, but this is just something new, a new chapter. I told my son, and he didn't like the way I put this, but I said, 'You know, in the twilight of my career …' He goes, 'Well, Dad, you're not in the twilight.' I said, 'Well I'm not going to do this for 40 more years. I'm just telling you.' This is just a really exciting chapter to get to sing with these two guys.'"
The Frontmen will do some of their hit songs from their time with their former bands, including Lonestar's "Amazed," which became a hit song all over the world, and not just on the country charts.
"I think the three of us have all had that song in our careers. But it just opened a lot more doors, from sitting in a listening room at RCA Records and BNA Records, and getting songs pitched to you, and that song pitched to us," McDonald said of the success of "Amazed." "Going from a studio and then to watch it morph into what it did, crossing over from country to pop to contemporary hot — I don't know all of the different genres. It's crazy. It did allow us to do a lot more things, and then widen the fanbase."
McDonald previously said that his decision to leave Lonestar and join The Frontmen was more personal than anything else.
"I've been with Lonestar for almost 30 years and have enjoyed my time with the guys," McDonald says in a statement. "With everything that has happened in the past year, it has made me think about other things I want to do in life. This opportunity with The Frontmen came up and I've decided to go a new direction. I've always enjoyed performing with Tim and Larry and I can't wait to see how this new chapter unfolds. I want to thank my bandmates Dean, Keech and Michael for a great run. I wish them nothing but the best."
McDonald was replaced by Drew Womack in Lonestar. The Frontmen have plenty of concert dates scheduled for 2021. Find them by visiting their website.
Photo Credit: Trae Edwards