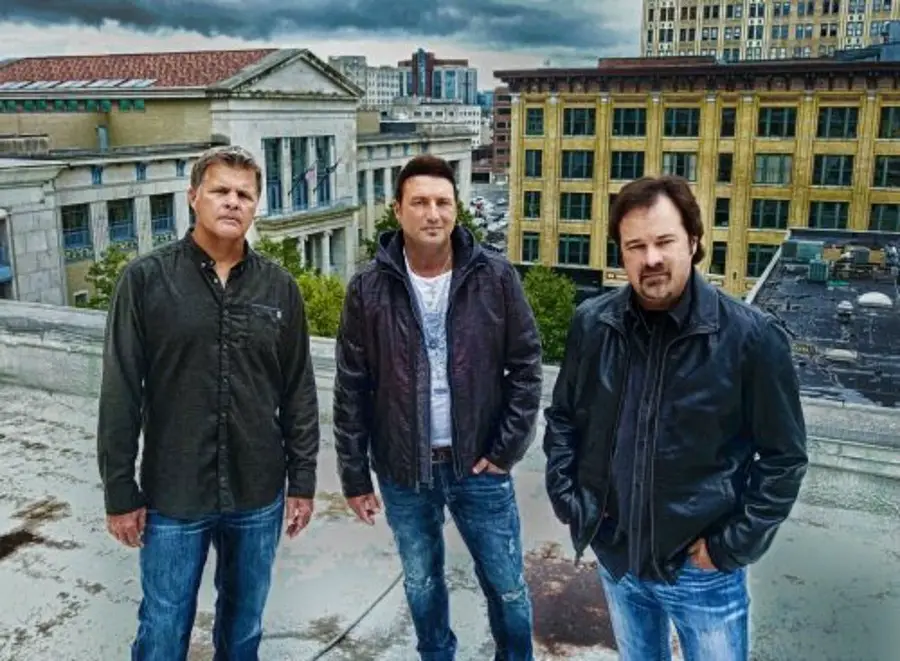 Richie McDonald has once again left Lonestar, the group he originally joined in 1998, before leaving in 2007 to pursue a solo career. McDonald rejoined Lonestar in 2011, but just announced he is once again departing the group, this time to join The Frontmen of Country, along with Restless Heart's Larry Stewart and Tim Rushlow from Little Texas. Lonestar remains with Dean Sams, Keech Rainwater and Michael Britt.
"I've been with Lonestar for almost 30 years and have enjoyed my time with the guys," McDonald says in a statement. "With everything that has happened in the past year, it has made me think about other things I want to do in life. This opportunity with The Frontmen came up and I've decided to go a new direction. I've always enjoyed performing with Tim and Larry and I can't wait to see how this new chapter unfolds. I want to thank my bandmates Dean, Keech and Michael for a great run. I wish them nothing but the best."
The Frontmen had already been performing together, prior to the pandemic. The three men have a lengthy history together of time on the road, and already have numerous tour dates planned in 2021.
"The three of us have proudly performed for our country on battleships USS Bush and USS Truman, in the Middle East and even the Presidential Inauguration," Stewart said. "Touring the United States for country music fans coast-to-coast, backed by a world class band, performing hit after hit, will be exciting and something we have never done together. I'm looking forward to hitting the stage with these two great singers!"
"We are ecstatic to have this amazing opportunity to bring this show on the road and celebrate the music of three of the biggest bands from the '90s in one night," added Rushlow. "I don't know that I have ever seen three lead vocalists on a tour like this. There's a common thread that runs through our collective catalog of hits and it will be awesome to sing them all in one concert event!"
Lonestar has yet to comment on McDonald's departure. See tour dates below, and find more information by visiting TheFrontmentofCountry.com.
The Frontmen of Country 2021 Tour Dates:
April 16 – Grant, OK – Choctaw Casino Resort
April 17 – Sonora, TX – JL Bar Ranch and Resort
Sept 18 – Orange Park, FL – Thrasher-Horne Center for the Arts
Sept 25 – Farmington, NM – Farmington Civic Center Theatre
Sept 27 – Yakima, WA – Central Washington State Fair
Oct 1 – Flint, MI – The Capitol Theatre
Oct 2 – Bristol, VA – The Cameo Theater
Oct 8 – Eau Claire, WI – Pablo Center at the Confluence
Oct 9 – Springfield, MO – Gillioz Theatre
Oct 23 – Tracy, CA – Grand Theatre Center for the Arts
Oct 29 – Buda, TX – Buck's Backyard
Oct 30 – Hinton, OK – Sugar Creek Casino
Nov 4 – Whitecap, SK – Dakota Dunes Casino
Nov 5 – Calgary, AB – The Grey Eagle Event Centre
Nov 6 – Rama, ON – Casino Rama Entertainment Centre
Nov 11 – Green Bay, WI – Meyer Theatre
Nov 12 – Milwaukee, WI – The Northern Lights Theater
Nov 13 – Tonawanda, NY – Riviera Theatre and Performing Arts Center
Nov 14 – Warsaw, IN – Wagon Wheel Theatre
Photo Credit: Trae Edwards