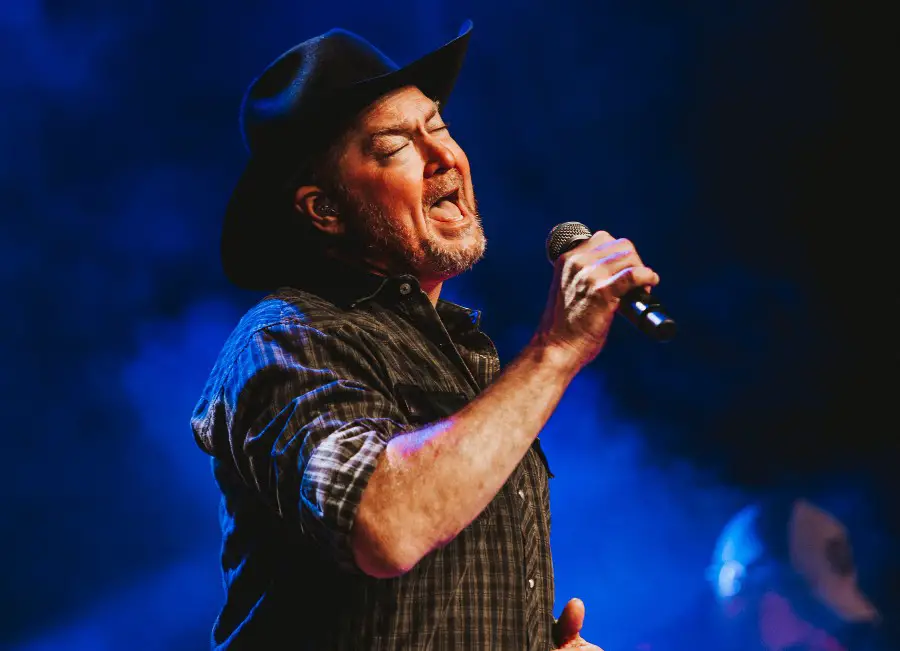 Tracy Lawrence is ready to get back to work. The 53-year-old has spent most of the last 30 years playing for his fans, so taking an entire year off has been especially challenging for him. But as hard as it has been for him to be off the road, Lawrence knows some have had it much, much worse, and his heart goes out to them.
"There's a lot of uncertainty in our political world out there, and things that are going on," Lawrence acknowledges to Everything Nash. "I do want things to get back to normal and I'm hoping that it will, and that the economy is going to open up, and that people are still going to be able to salvage their businesses. It makes me sad.
"There's a lot of people that have lost everything they have through this, a lot of restaurants that will never be reopened, Mom and Pop stores that just can't survive," he continues. "It seems like the only ones that have truly been successful through all of this are the big internet platforms and Amazon and all those things. They seem to be the only ones that have survived. The ones that have adapted, that have the resources, the money to do all that. The small ones seem to be getting sucked up into this black hole."
Lawrence is cautiously optimistic that this year will be much better, for everyone, than last year.
"Hopefully we'll get back to normal," Lawrence says. "I'm ready to go back to work. I'm ready to see the fans and get out there and reconnect with everybody. I think everybody's going to be excited to be back on the road."
Lawrence has hopes of touring this year, including a few dates with Justin Moore, after their Late Nights and Longnecks Tour had to be canceled because of the pandemic.
"We've got about six of those Justin shows coming back up," Lawrence reveals. "I know we're playing in Bismarck, North Dakota and South Dakota. We had three days at the very beginning of the tour that got snowed out that we couldn't get to. So I think there's five or six of them that we're redoing. I hope that we can fall in line and finish up some things in the fall. But at this point I've got some other opportunities out there that we're looking at. I don't know what's going to shake out right now."
One thing that Lawrence does know will happen is the release of his three-volume collection, Hindsight 2020. The first record, Stairway to Heaven Highway to Hell, will be out on April 23.
"We've been working on this well over a year," Lawrence tells Everything Nash. "I knew that we were going to do a 30th anniversary package and as we started evolving through the process, the ideas started flowing. So this has been something in the works. I think the whole three-CD, 30-song thing has been on the agenda since before the pandemic started.This was not an easy project to figure out. I've never done three albums at one time. So this one was a little bit of a challenge."
Pre-order Stairway to Heaven Highway to Hell at TracyLawrence.com.