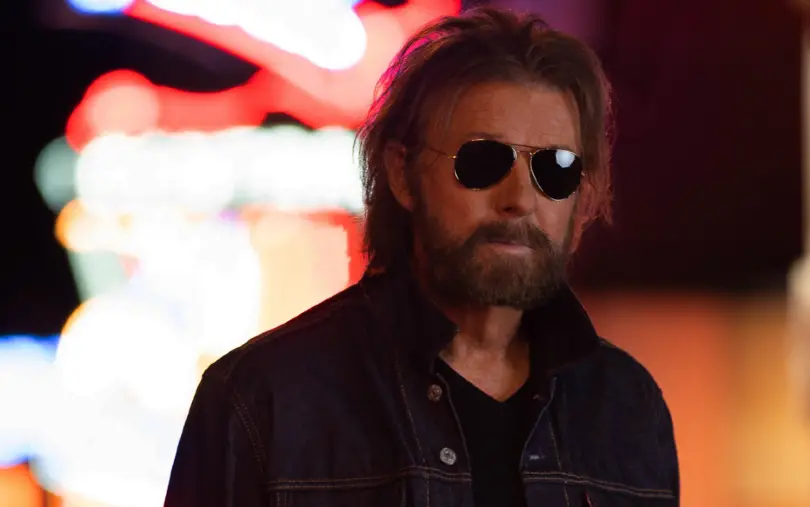 Ronnie Dunn still has a lot more music in him. The one-half of the hit duo, Brooks & Dunn, has a new song out, "Broken Neon Hearts," from his upcoming new album, 100 Proof Neon, out this summer. The record is for Dunn a bit of a celebration of the music that shaped him, and still shapes him today.
"It all comes from back in the '80s and '90s playing bars and clubs and trying to capture that vibe," Dunn tells People. "Back then, in places like Texas and Oklahoma — if you didn't get the crowd up and dancing, then they didn't drink, and you didn't have a job after that."
The throwback record might be filled with the music that influenced Dunn, but it didn't earn the approval of the person closest to him — his wife, Janine — at least at first.
"It's funny. We wrote an entire album, and I took it home and played it for my wife and she was like, 'Every other song is 'neon,'" and she told me I can't do that," Dunn recalls. "I told her actually I can because I love the music and the beer joints and the bars and I miss that world, musically."
The single was brought to him by Thomas Perkins, one of the writers Dunn signed to his newly-launched Perfect Pitch publishing company. When Dunn heard it, he liked it, but knew with a few tweaks, he could really, really love it.
"With a new artist, I get to play coach," Dunn explains. "I get to be kind of the bad guy, you know? So, I did go back and, and told Thomas that he had to work on the second verse, and he came back with that whole Keith Whitley reference. I knew right then and there that his head was in a place it should be. We sat and knocked it out and it set the tone for the rest of the record."
"Broken Neon Hearts," along with the rest of his new record, was a challenge for Dunn — a challenge he set up for himself and then heartily accepted.
"I've always felt like my voice is too thin to be like a George Jones or a [Merle] Haggard," says the 68-year-old. "So, it's my big challenge to nail a hardcore country song. This whole project was an attempt to do that."
"Broken Neon Hearts" is available at RonnieDunn.com.