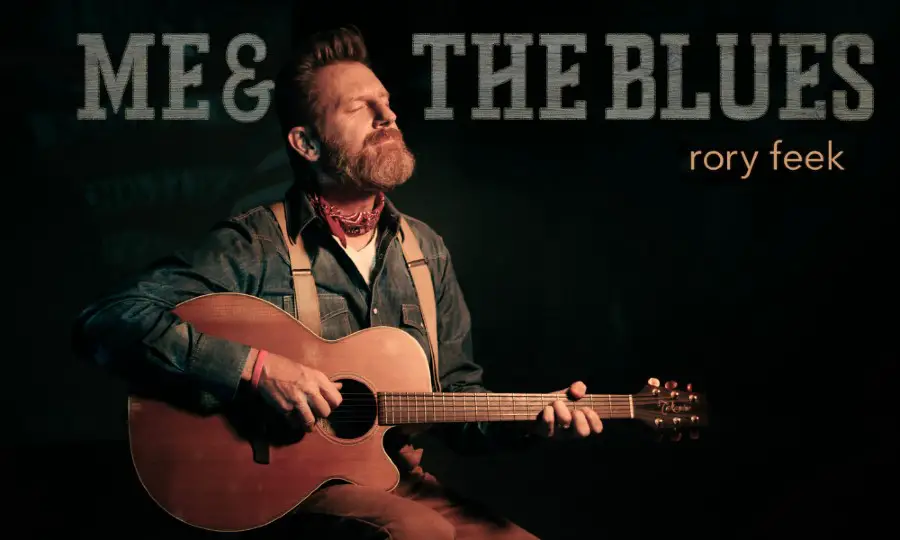 Rory Feek has released a new song, "Me & The Blues," in honor of his late wife, Joey Feek. The video for the song, from his upcoming Gentle Man album, shows Feek celebrating Valentine's Day without his beloved spouse, who passed away, after a brave battle with cancer, in 2016.
"The bright candle that had been Joey's life was now burning low… and she, and I, knew that the long goodbye we had been blessed with, was nearly over," Feek recalls in a blog post on his website, This Life I Live, speaking of the couple's last Valentine's Day together. "But still, we wanted to do our best to make the day special and celebrate the love we share. So that evening, we both got dressed up and had flowers and everything all set up on her bedside table and we shared a romantic, candle-lit dinner alone together.
"When dinner was through, Joey handed me a gift," he continues. "A Valentine's card. It was to be the last note, the last written words, and the last card I would ever receive from her. Joey passed away just two weeks later."
Although Feek still acutely feels the loss of his wife, he feels her presence with him, always.
"It has been five years since that day," he writes. "Five Valentine's Days, without her. So, so much has changed since then. And yet, in many ways, so much still seems the same. First off, I still feel like I'm married, and honestly, it's because I am. Because I still choose to be. I'm still strangely trying to work on being a better man and husband to her, even though she's not here to see it. And although she's not here physically, I can still feel her presence, in my heart. Like she's somehow beside me, championing me, and Indy. To find the good, even in the bad. To find the joy, even in the sorrow."
Feek wrote "Me & The Blues" with Max D. Barnes more than 20 years ago, and forgot about it until Ben Isaacs and Matt Johnson, who are working on Gentle Man with Feek, remembered the song, and encouraged Feek to include it on the project.
"I recently found that card that Joey gave me, and for the first time since then, I read the words she wrote," Feek recalls. "And then… once again, I celebrated the love we had, without her. And yet, with her still. That card was her Valentine's gift to me that year. This… is my Valentine's gift to her this year."
Vince Gill joins Feek on "Me & The Blues." Other artists appearing on Gentle Man include Ricky Skaggs, Trisha Yearwood, Alison Krauss, Lee Ann Womack, among others. Gentle Man, which marks Feek's first solo release since the loss of his wife, will be released on June 18 on Gaither Music. "Me & The Blues" is available now on all digital platforms.