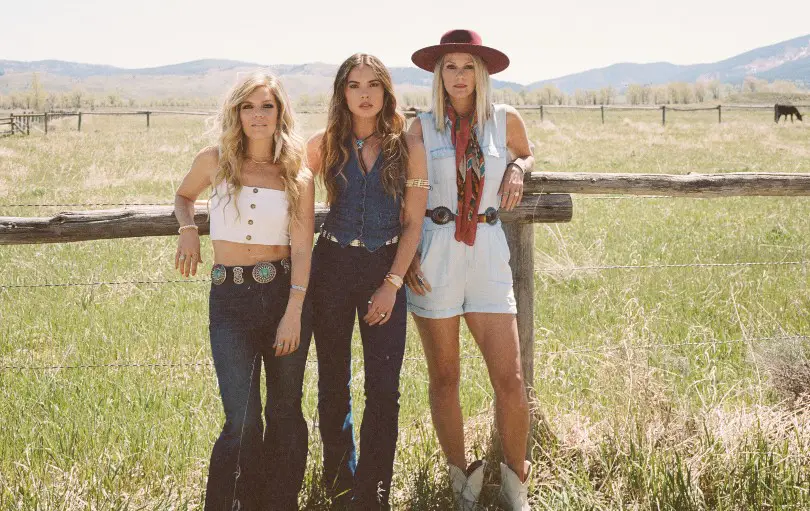 Runaway June is no longer a trio. The group, which included Naomi Cooke, Jennifer Wayne and Natalie Stovall, will no longer have Cooke, who served as the group's lead singer. Cooke announced the surprising news on Instagram.
"I am incredibly excited to officially be able to announce that I am taking a new musical journey as a solo artist, and I am beyond excited to share new stories and music with you," Cooke wrote."It has been 7 wonderful years as the lead singer of Runaway June, and I am so grateful for the memories and time well spent with my bandmates, Hannah, Jen and Natalie.
"It has been extremely hard to keep quiet about what I've been up to, and I cannot wait to share everything with you all very soon!!" she continued. "I miss you guys so much, and can't wait to see y'all out on the road. I love you guys so much I could burst."
Neither Wayne nor Stovall have publicly commented on the news, but all signs seem to be pointing to Wayne and Stovall remaining together. The latest tweet by Runaway June, posted after Cooke made her announcement, said, "We can't wait to get back on the road!!!!! Counting down the days."
We can't wait to get back on the road!!!!! Counting down the days ❤️ pic.twitter.com/AmZBgJkjKy

— Runaway June (@runawayjune) February 24, 2022
Runaway June originally formed with Cooke, Wayne and Hannah Mulholland. Mulholland announced in May of 2020 that she was leaving the group to pursue solo interests. Shortly after Mulholland broke the news, Cooke and Wayne revealed that Stovall would be joining Runaway June, to fill the spot vacated by Mulholland.
"There was only one option," Wayne told Everything Nash of adding Stovall.
"We were also in a time where the alternative to that is holding auditions," Cooke continued. "We know there are so many other talented women in this business that we could have easily asked or would have joined. But we just had a knowing that it was Natalie, that it was supposed to be her. It was kind of like, if she can't do it, then we definitely had an ultimatum, 'cause we could be a duo. We were like, 'We don't need a third person. We'll just do it together.' We played our shows in Europe together. It was totally fine. And so we didn't need a third person. Natalie made us even better."
Runaway June's EP, backstory, was released in 2021. The group has several dates on the calendar for the remainder of 2022, including two dates in the United Kingdom next month. Keep track of updates at RunawayJune.com.