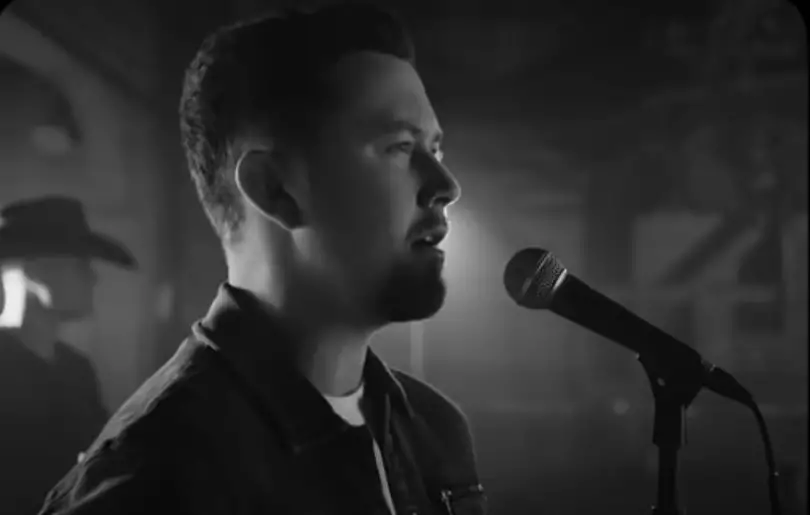 Scotty McCreery is honoring his own musical hero, George Strait, in a big way with his current single, "Damn Strait." The North Carolina native chose to film the video in the iconic Gruene Hall, which is where Strait's legendary career began. Although an effort to film a video outside of Nashville, for McCreery, there was no other choice.
"The label is always happy to do it right there in Nashville and keep costs down.," McCreery tells The Houston Chronicle. "But for this particular song, there's no other place to shoot this video. It just felt right. And you could kind of feel the aura of George there."
McCreery still vividly recalls his first encounter with Strait, which happened when he was on American Idol in 2011. As part of the finale, which was between McCreery and Lauren Alaina, one of the songs they sang had to be personally chosen by their own idol. For McCreery, it was Strait, who chose "Check Yes or No."
"I had no idea he was going to call," McCreery recounts. "He was out in the Caribbean, I think doing some fishing. I'm not sure I said more than two words. I was tongue-tied and speechless. That was a huge moment for me."
Strait has already put his stamp of approval on "Damn Strait," sharing McCreery's video on social media.
Damn Strait! @ScottyMcCreery @GrueneHallTX https://t.co/x5vBhJ0oJB

— George Strait (@GeorgeStrait) February 15, 2022
"Damn Strait" is one of only two songs McCreery didn't write for his latest Same Truck album. Written instead by Trent Tomlinson and Jim Collins, McCreery knew right away it was the perfect addition to Same Truck.
"I was writing songs left and right," McCreery tells Everything Nash. "We had the songs put on there, but for me, when I heard a song 'Damn Strait,' I immediately raised my hand and said, 'Me, me, me.' It's such a cool song. It's so cleverly written. And obviously, I'm a massive George Strait fan. It just sounded so much like me."
Same Truck is as authentically McCreery as anything he has ever released, largely because he finally had the time to focus solely on his album, due to the pandemic
."I had the time to really sit back and reflect, and think about things that are important to me, really for the first time, since I was 15 or so," McCreery tells Everything Nash. "I had that time to do that. I think that put me in that mindset for writing some of these songs, and the perspective in some of these songs. My previous albums were very much more looking ahead. This one's being grateful and looking back, and taking it all in."
McCreery is currently on his Same Truck Tour , which includes a series of shows in Europe. Find all of McCreery's music and tour dates at ScottyMcCreery.com.