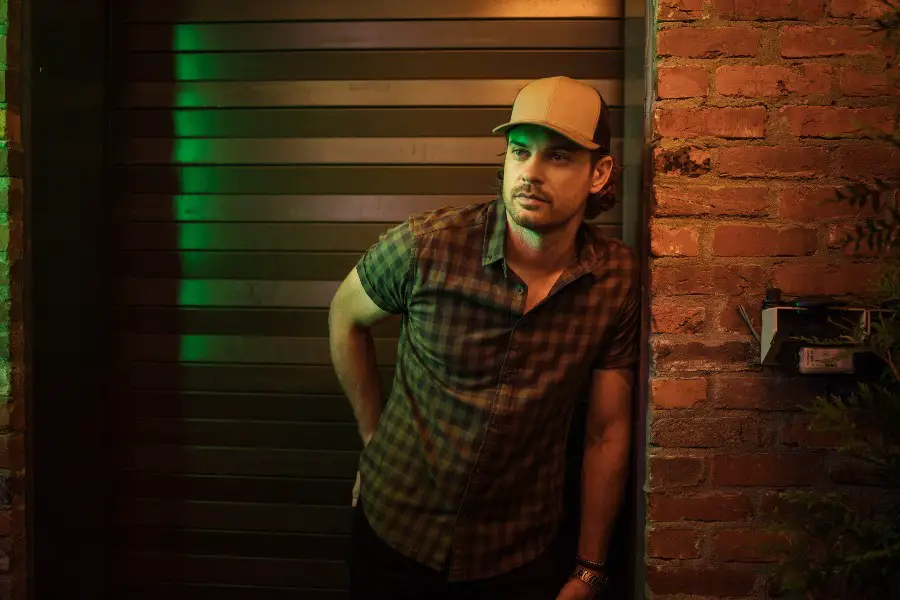 Matt Stell loves piecing things together, whether it's a motorcycle or a song. The 36-year-old has been spending much of his time off the road trying to get a 1978 Honda CB400T ready for the road, using a system that he says is similar to how he writes songs.
"There are mechanics to how songs work, with what goes where," Matt explained to People. "If you make one decision in a song it'll influence the other decisions you make in different places, and you have to make sure they all work together — it's very similar to working on a vehicle or motorcycle."
"Everything's got to work together for it to run," he continued. "Once you do get them running, once you do get them working, it is such a payoff. It is such a thrill. The work is definitely similar and it pays off in a similar kind of feeling."
Matt relies on lessons he learned from his father, who loved working on classic cars until he passed away from a heart attack in 2018, as he works on the motorcycle.
"I learned about getting them running, but I also learned a lot just from spending time with the old man," Matt shared. "I learn about those old cars and where they came from and things like that. But a lot of it was just spending time [with him]."
"You also get a real appreciation for the people who really know how to work on them," he remarked. "When you try to do it yourself, you understand how it could be difficult, and the expertise that those people have. It gives you a good perspective."
Matt just released his Better Than That EP, an eight song collection that includes both his debut single, "Prayed For You," and his current single, "Everywhere But On."
"I hope it's the kind of entertaining thing where it's something that folks want to come back to," Matt saod. "I always love songs that lyrics do a lot of the work, because it makes me want to listen to them over and over. I just hope when people hear it means something to them, and it's something that they want to come back to because I'm proud of these songs and excited to have them out into the world … Hopefully this can kind of step in and be that new something for folks during this pandemic, until we get back to normal."
Better Than That also includes "If I Was a Bar. The video has Matt taking on 13 different roles in the video, which was shot in the middle of the coronavirus pandemic.
"I think we got there at 7:00 [AM] and we left at 7:30 [PM]," Matt told Everything Nash. "So it was all day, and it was a ton of fun. We just packed like I was going on a European vacation, to drive to a bar 10 minutes away. We got all this stuff out and we just tried to create these characters. Dustin Haney, the director, it was his brainchild. We just tried to take his idea and run with it. We had a lot of fun."
Purchase Better Than That at MattStell.com.