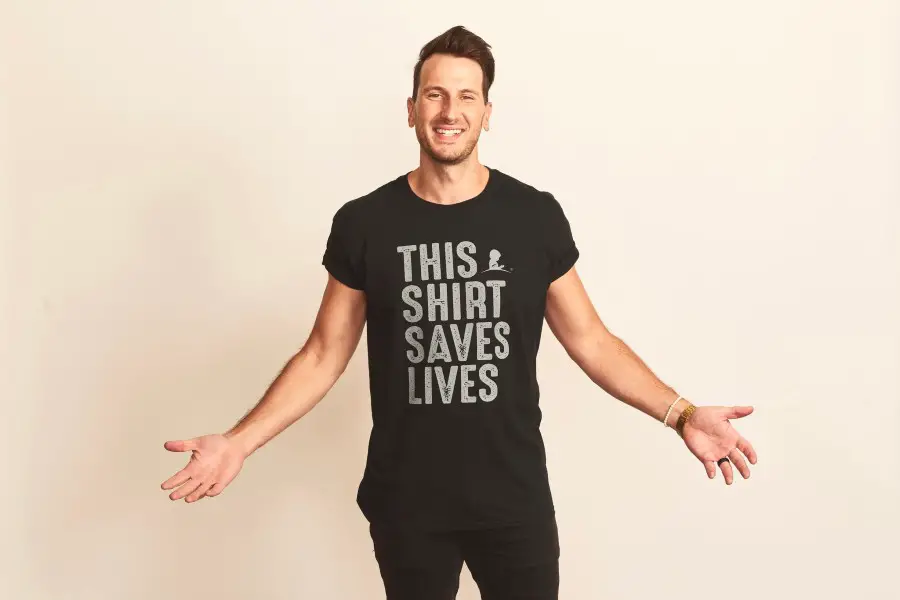 Russell Dickerson is passionate about his career, his wife Kailey and son Remington, and St. Jude Children's Research Hospital. The Tennessee native has been an outspoken advocate for the hospital, which provides free care for children battling cancer and other life-threatening illnesses.
Dickerson recently took time to chat with a St. Jude patient, Ian, and Ian's mom, about the experience of St. Jude. Ian told Dickerson that one of the reasons he loves St. Jude is because their care is free (video via The Morning Hangover).
"That's why I love St. Jude too," Dickerson shared. "And that's why I do anything and everything I can with and for St. Jude, because of amazing little guys like you. There are so many stories after stories of how St. Jude has just opened up their doors, and as soon as you walk in, you don't have to worry about anything."
Dickerson vows to stay involved with St. Jude for years and years to come, because of their dedication to helping others.
"What a story, just how St. Jude is there, time and time again … That's just such a great depiction of St. Jude," Dickerson says. "Every time we've been there, it just is such a place of joy. I always am here for St. Jude, any and always, for this reason right here, for you Ian. We're just out here spreading some love and some hope."
Dickerson has been vocal about his love of St. Jude, which he has been a supporter of since his very first visit, one that he admitted he thought would be sad and depressing.
"But when I got to St. Jude it was the complete opposite," Dickerson recalls of his first visit in 2017. "It was full of joy, it was full of hope, it was full of excitement for life. I'm covered in chills now just reminiscing this time of when we walked in there. These families and these kids are grateful for this day only. They're grateful for right here, right now. That is just what knocked me off my feet, was this joy, this gratitude for today.
"We had a craft session," he added. "We made hats and we decorated and we glued and glittered. They were just so happy to be in that moment."
To find more information, or to make a donation, visit StJude.org.