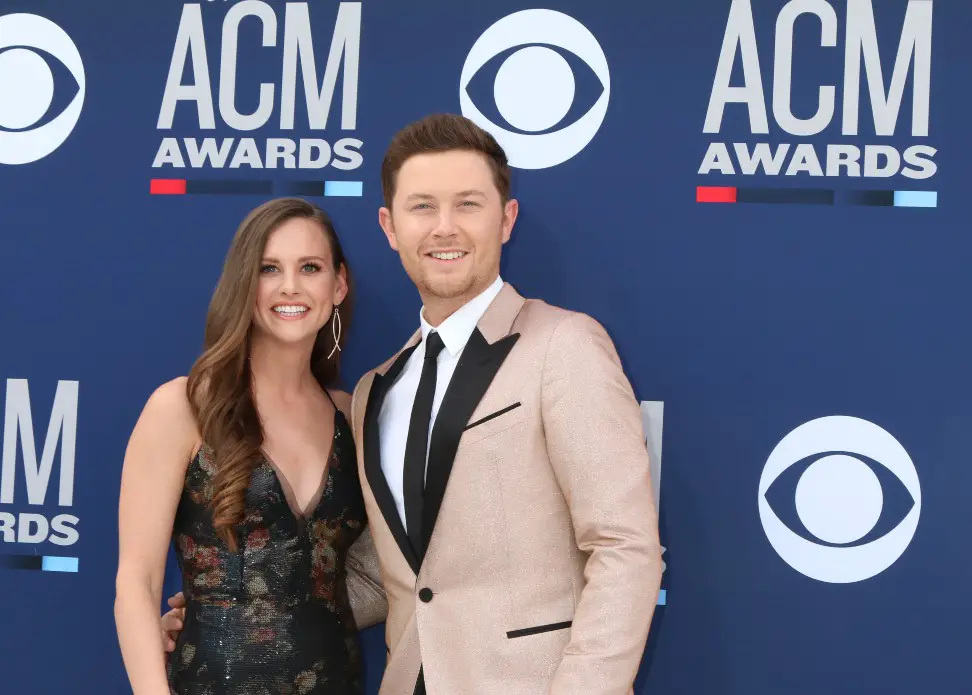 Happy anniversary to Scotty McCreery and his wife, Gabi! The couple tied the knot three years ago, on June 16, 2018, in the couple's home state of North Carolina.
McCreery and Dugal dated for six years before they got married. The American Idol alum proposed to his longtime girlfriend while on a hike in the mountains of North Carolina.
"I've been planning this moment for so long that it feels surreal for it to have finally happened," McCreery told People at the time. "Gabi is the perfect girl and my true love, and I cannot wait to begin building our life together as husband and wife."
McCreery's childhood pastor wed the pair, with McCreery later sharing footage of their wedding in the video for his No. 1 single, "This Is It," inspired by their romance.
"They did a great job with capturing all the emotion,"McCreery told The Knot. "I hope fans see how fun of a wedding it was. The music video is very documentary-style… There are moments when you see me all emotional, and Gabi smiling and showing all 32 of her teeth."
McCreery and Gabi did a first look before the ceremony began, which became his favorite moment of the day
"It was a lot," McCreery recalled to PopCulture.com. "I really was fine the whole day. I held it together and then we did a first look, and I could almost feel her presence coming behind me. When I did, I just started crying. All her bridesmaids were upstairs at the estate. They were looking all going, 'Ooh!' It was a lot. It was very overwhelming but a very big, great moment I guess you could say."
McCreery's current single, "You Time," was inspired by his marriage to Gabi.
"It was really a time where she was super, super busy at work," McCreery told Everything Nash. "I was just on the road constantly. I'd come home from the road and she'd be going out to work, and we'd just be passing each other, all the time. So, it was at a moment where I was really craving some you time. Like, we can see our friends later. We'll see the family later, but right now just needs to be you time."
McCreery will spend much of the rest of the year out on the road on his You Time Tour. Find dates by visiting his website.