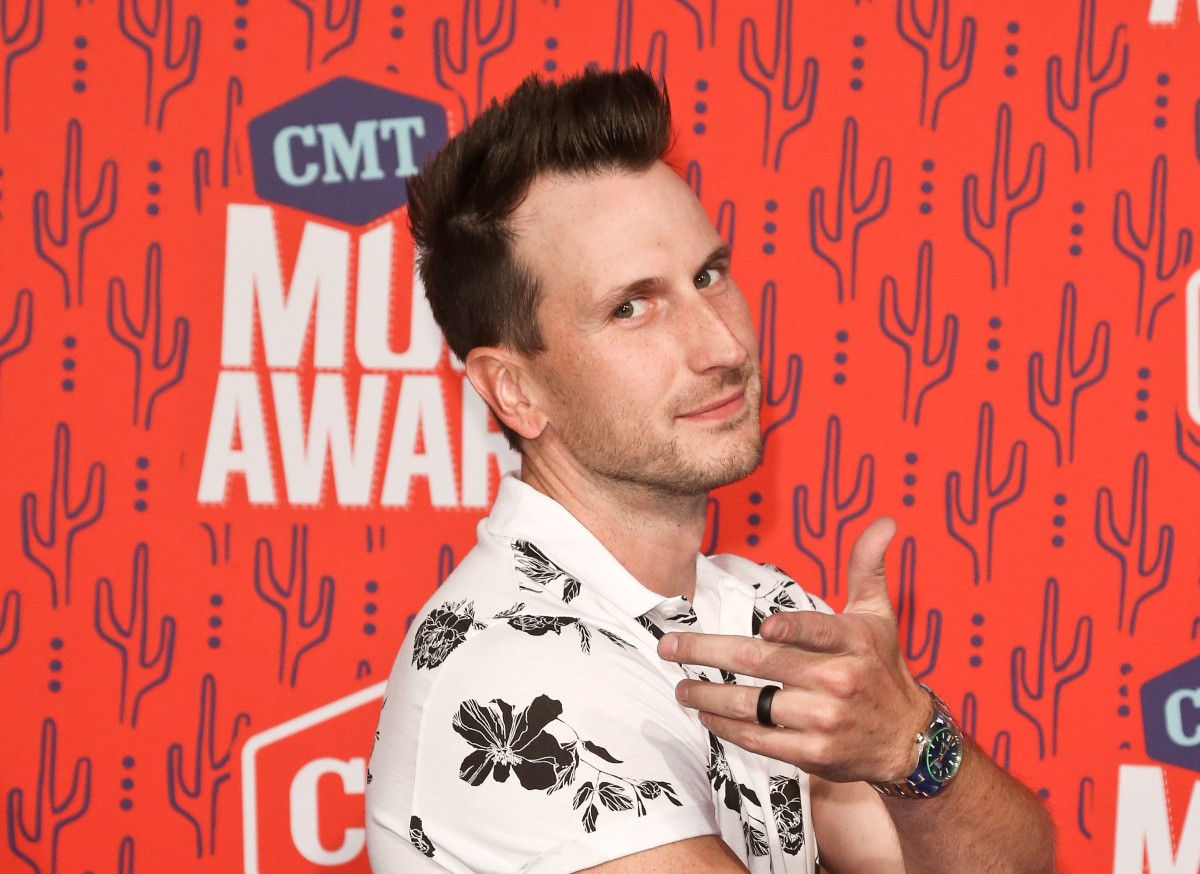 Russell Dickerson is enjoying a Top 15 hit with his latest single, "Home Sweet," which he wrote with Casey Brown and Lady A's Charles Kelley. The song, from his sophomore Southern Symphony album, seems certain to become the singer's fifth consecutive No. 1 hit, a surprising success since Dickerson originally didn't plan on releasing the song on his own. Instead, Dickerson had high hopes of Lady A recording the song, plans that, fortunately, didn't work out.
"When we first wrote it, I mean, Lady A is Lady A. And so when we wrote it, I was like, 'Oh, this is perfect for them. Hillary [Scott]'s gonna crush this song,'" Dickerson recalls to Everything Nash. "I don't even think Charles ended up showing them the song at all. And I'm like, 'All right. I just trust God.' When that happened, then I thought, 'Hey, I'm cutting it.' And I'm so glad I did. The response has been honestly insane. It's on that level of like the 'Yours' response of all these people posting videos and dances and couples stuff. I'm just the love song guy, I guess, but I'm here for it. I'll write them all day."
It was "Yours" that kick-started Dickerson's career, in the most unexpected way. Dickerson and his wife, Kailey, shot the black and white video on their own, with Kailey filming from the back of a vehicle as Dickerson walked down the street. The Tennessee native continued filming, even as a storm came in, unaware that his career was about to explode.
"You hope for it," Dickerson says. "Squishing water out of your boots, shooting this video, pouring you heart out — it's like, 'I hope somebody likes this thing, 'cause I'm risking my life here. I'm in a thunderstorm for this music video. Somebody better watch it.'"
Watch it, indeed. The "Yours" video has amassed nearly 62 million views, an unlikely success story for something Dickerson estimates cost about $6 to make.
Dickerson will have plenty of opportunity to perform both "Yours" and "Home Sweet" over the next few months. The father of one is currently headlining his own All Yours, All Night Tour, which will run through March 25.
"This is the moment I've been waiting for in my career, to have my own headlining tour," Dickerson tells Everything Nash. "I love opening up for people. I love opening for Thomas Rhett and Florida Georgia Line and all that stuff, but it's like, this is my show. I get to do whatever I want. I get to play as long as I want. And I feel like this is my moment to shine. That freedom is where I shine. I can bust into an old song or a brand-new song, or a James Taylor song or anything. It's my night. I can do whatever I want. And I've been waiting for that freedom for so long."
Dickerson will then gladly return to opening act status, this time for Tim McGraw on his McGraw Tour 2022. Find all of Dickerson's music and tour dates here.