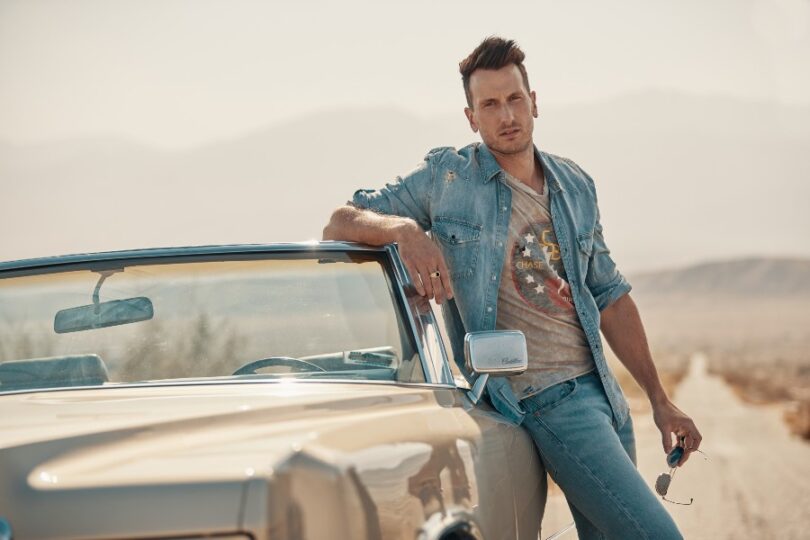 Russell Dickerson is a changed man, thanks to fatherhood. The "Home Sweet" singer became a dad in September of 2020, when his wife, Kailey, gave birth to their first child, a son named Remington. Since then, almost everything in Dickerson's life has changed, he says, for the better.
"I think the biggest part is really, it makes you soak up every second of life," Dickerson tells Everything Nash. "Not just fatherhood, but it makes you soak up every second. You get used to that mindset. And really you just appreciate every day so much more. You have an actual, visual timeline of time passing. Like, he's not the same he used to be three weeks ago. It really has helped me appreciate every day of life, even more."
Dickerson had planned to spend much of 2020 and 2021 on the road, but because of the pandemic, he was able to enjoy all of Remington's first moments — a gift he now cherishes.
"I got to spend most of Kailey's pregnancy with her, with my wife being pregnant at home," Dickerson shares. "And then another whole year with him, just from day one."
Dickerson might be with Remington almost constantly right now, but he is still amazed at how quickly his son is changing and evolving.
"He is a mess," Dickerson says with a big laugh. "He is incredible. He's just running everywhere. He puts everything in his mouth. He's at that age where you just find stuff, and it's like, 'What is it? Spit it out,' and t's like pennies and beads, and who knows what it is? He's starting to talk. He says mama, dada, apples … He's got a good vocabulary going on,"
Dickerson will soon have to enjoy fatherhoold on the road. His headlining All Yours, All Night Tour kicks off on January 25 in New York City. He will also hit the road in April to serve as the opening act on Tim McGraw's McGraw Tour 2022. Find music and tour dates here.