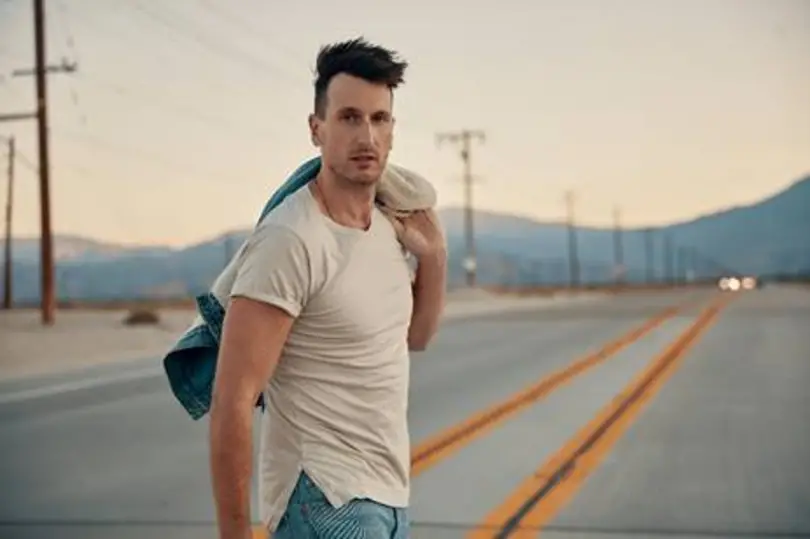 Russell Dickerson embarks on his headlining All Yours, All Night Tour on Tuesday, January 25. For Dickerson, the headlining tour is a culmination of all of the hard work he has done over the years, ever since the release of his debut single, "Yours," in 2015.
"This is the moment I've been waiting for in my career, to have my own headlining tour," Dickerson tells Everything Nash. "I love opening up for people. I love opening for Thomas Rhett and Florida Georgia Line and all that stuff, but it's like, this is my show. I get to do whatever I want. I get to play as long as I want. And I feel like this is my moment to shine. That freedom is where I shine. I can bust into an old song or a brand-new song, or a James Taylor song or anything. It's my night. I can do whatever I want. And I've been waiting for that freedom for so long."
Dickerson will follow his headlining run on his All Yours, All Night Tour by returning to an opening slot, this time for Tim McGraw on his McGraw Tour 2022. Although Dickerson is eager to headline his own shows, he is also thrilled to be opening for the country music legend.
"I will happily open for Tim McGraw any day of the year," Dickerson says. "He literally — on my phone, it said like 'Unknown Caller,' or 'No Caller ID.' And I'm like, 'What's up?' And he said, 'Hey, it's McGraw.' And I was like, 'Okay, there's only one McGraw.' He said, 'Man, I just wanted to personally invite you on tour with me.' And  I literally, my one dream tour, my one bucket list tour is Tim McGraw. If there's one country artist that I've listened to the most hours of, it's Tim McGraw."
Whether on his All Yours, All Night Tour, or serving as the opening act on the McGraw Tour 2022, Dickerson will be joined on the road by his wife, Kailey, and his one-year-old, Remington. Dickerson was able to soak up every minute of fatherhood since Remington was born, since he was off of the road because of the pandemic.
"I think the biggest part is really, it makes you soak up every second of life," Dickerson tells Everything Nash, speaking of how much he has changed since becoming a dad. "Not just fatherhood, but it makes you soak up every second. You get used to that mindset. And really you just appreciate every day so much more. You have an actual, visual timeline of time passing. Like, he's not the same he used to be three weeks ago. It really has helped me appreciate every day of life, even more."
Breland will serve as the opniing act on Dickerson's All Yours, All Night Tour, whjch begins at the Irving Plaza in New York City. The tour will conclude on March 25 at Nashville's Ryman Auditorium. Find all of Dickerson's upcoming shows at RussellDickerson.com.
Photo Credit: Spencer Combs