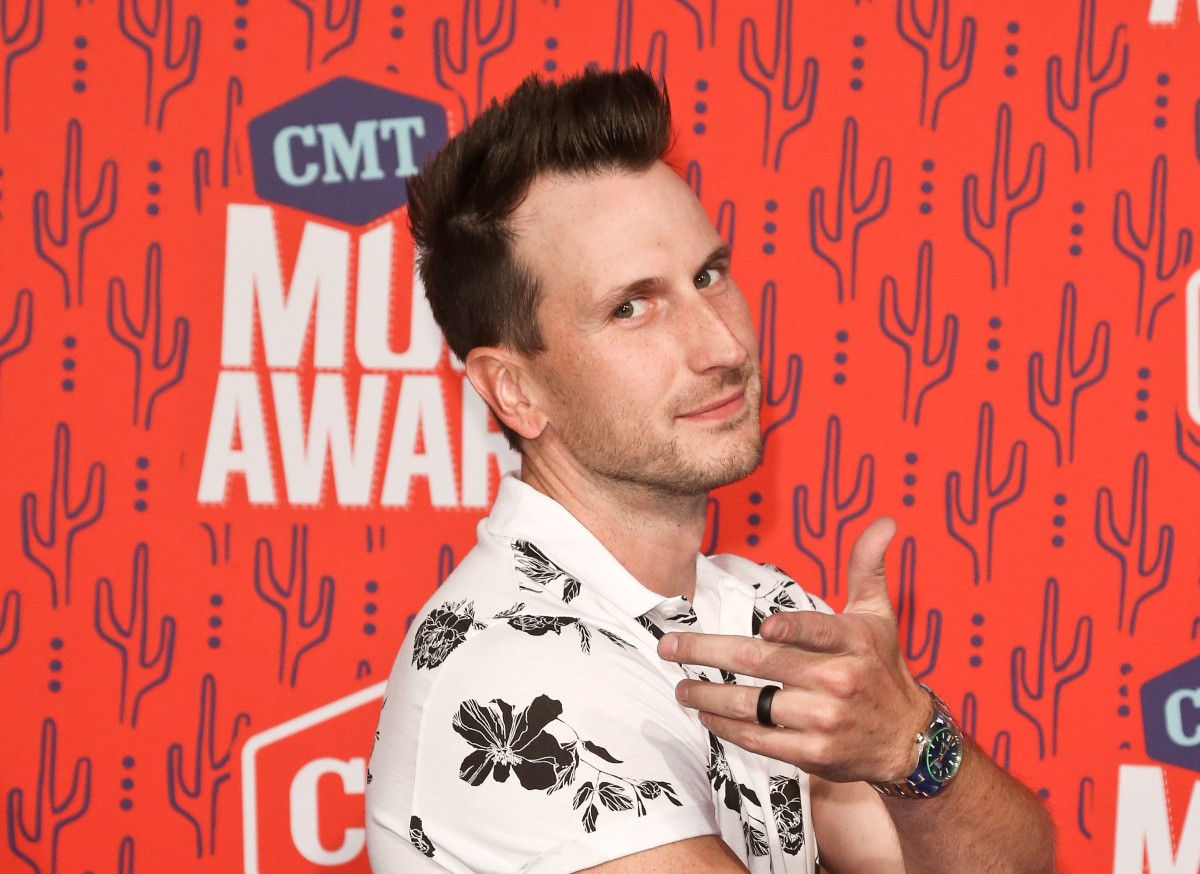 Russell Dickerson will hit the road later this year on Florida Georgia Line's I Love My Country Tour, but he's been friends with both Tyler Hubbard and Brian Kelley for years. The "Home Sweet" singer went to college, at Belmont University, with both Hubbard and Kelley, and has remained close with the duo since then.
"I wasn't as into the party scene as much, but yes indeed. They were called the Fun House for a reason," Dickerson tells BroBible. "Brian and Tyler came to one of my very first shows ever. There were like eight people at this little club in Nashville. They were two of them, and I talked to them after. They were like, 'Bro, we should write some songs together.' Neither of us had jack going on. Like, nothing, at all. And so we just wrote a bunch of songs together. I released a bunch of them in 2010 or something, on a little EP I put out.
"We just wanted to create music," he continues. "We just wanted to do this music dream, whatever that looked like. They wanted to be songwriters at first. And then, they just turned into a freaking phenomenon. We just got together and just wanted to create. It was so pure. We were so young and innocent. We just wanted to write songs and take over the world."
Florida Georgia Line's debut single, "Cruise," came out in 2012, five years before Dickerson's "Yours" was released. Although Florida Georgia Line's career took off much quicker than Dickerson's, the Tennessee native praises both duo members for how much they have helped him since then.
"It happened fast with them," Dickerson says. "It happened real fast. But for me, it was a longer journey, it was a different journey. Everybody's different. But we just kept on hustling. I think I've learned the most from them. They just have taken me under their wing in so many ways. Back before I even had a deal, they were doing radio phoners and would let me sit on how to do those, and how to handle that, and touring. We would got out on the road and hang out. I wasn't even playing shows or anything. They would let me come out and hang on the bus, get a taste of the road life and stuff. They've been like brothers to me."
Lauren Alaina and Redferrin will join Florida Georgia Line on their I Love My Country Tour, which kicks off on September 24 in Atlanta, Georgia. Find all of Dickerson's upcoming shows at RussellDickerson.com.