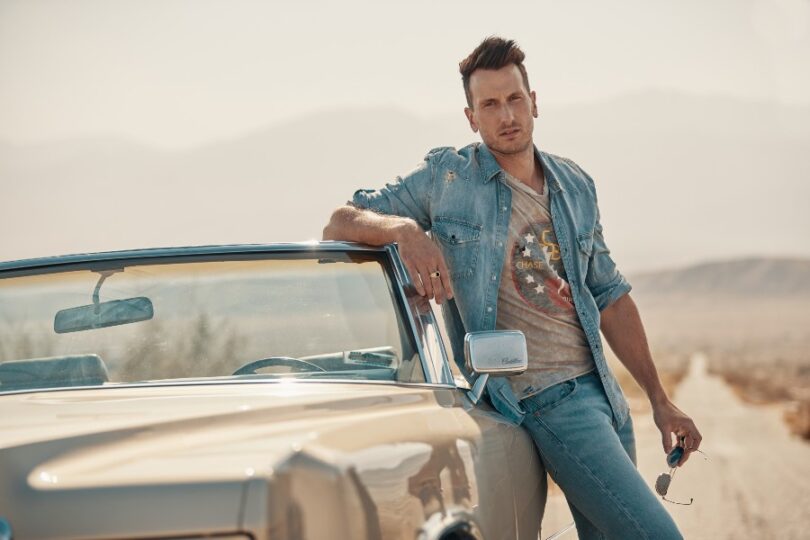 Russell Dickerson and Phil Vassar are just two of the many country artists lending their talents for a worthwhile cause. The two will join several other singers, including Eddie Montgomery, Jeffrey Steele, Carolyn Dawn Johnson, Brett James, Steve Dorff and November Blue, taking the stage at the Ryman Auditorium on Monday, November 22, for the annual Christmas 4 Kids concert. Proceeds from the show go towards providing underprivileged children in Middle Tennessee with their own Christmas shopping spree.
Vassar will also serve as the evening's host, honoring a legacy that began with the late Charlie Daniels, before he passed away.
"I'm just so proud to be a part of the Christmas 4 Kids organization," Vassar says. "Charlie Daniels passed the torch on to us, and it is an honor to carry on this tradition that is such a big part of our community in Nashville."
"We are excited to have Phil Vassar join us again to host our 2021 fundraiser," adds C4K president Linda O'Connell. "We missed everyone last year and are thrilled to be back with a great slate of artists to raise funds so that we can take 400 elementary school children Christmas shopping this year."
In addition to the Ryman concert, a Tour Bus Meet and Greet will also take place on December 13. Past artists who have participated in the event, allowing fans to get an inside look at artists' tour buses, include Chris Young, Taylor Swift, Trace Adkins, Trisha Yearwood and more.
As part of the shopping excursion, using funds raised from the Christmas 4 Kids concert and tour bus event, more than 400 children from 29 different Nashville schools will be chauffered from their school on an artist's bus. Dinner and a party hosted by Santa and Mrs. Claus is included, along with a new winter coat, and $175 to spend at Walmart.
Tickets for the Christmas 4 Kids concert are still available at Ryman.com. Find more information on Christmas 4 Kids here.
For more exclusive artist interviews, click HERE to subscribe to our YouTube channel.