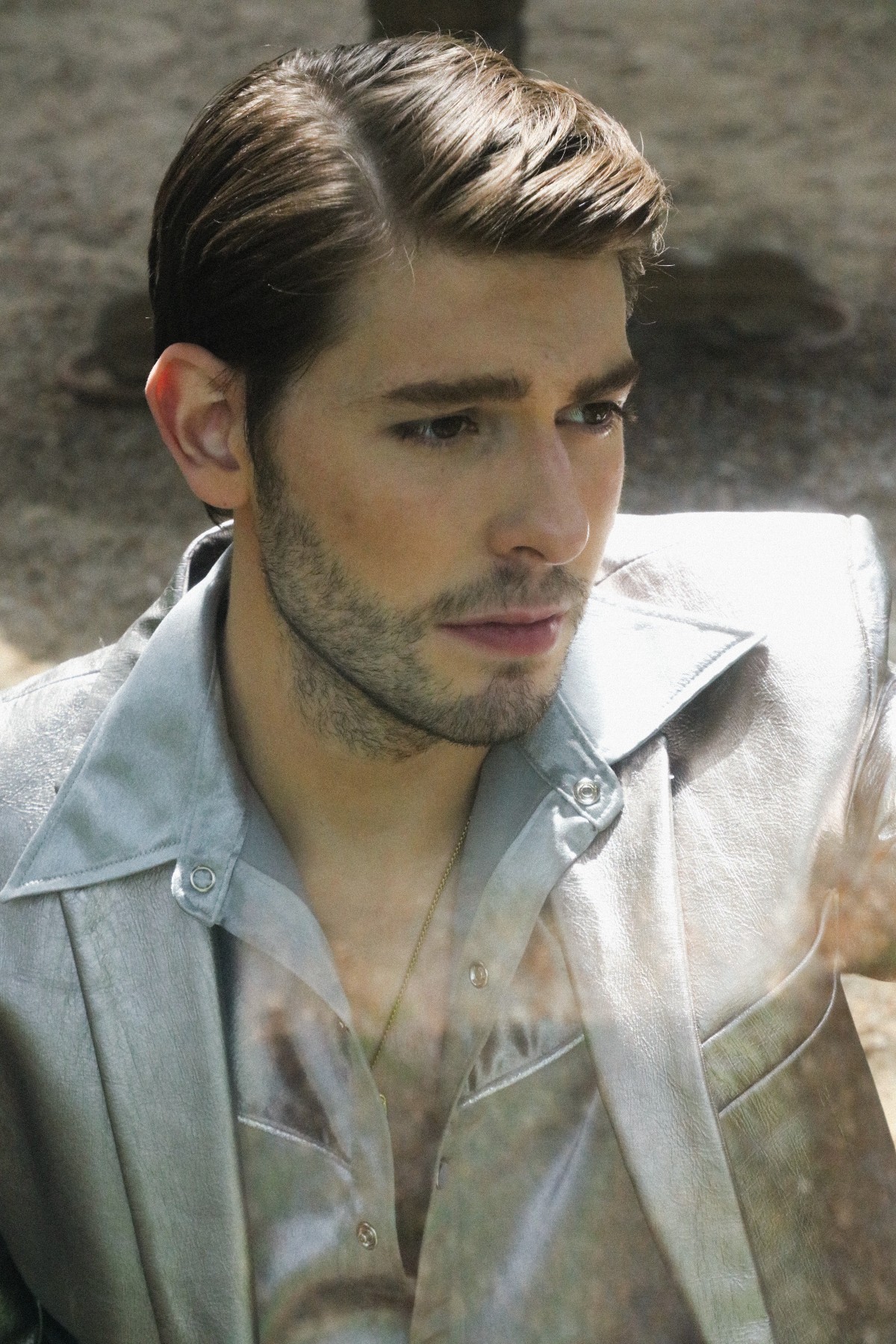 Sam Williams' Glasshouse Children album is out! The grandson of Hank Williams shares both the highs and lows of his life in all ten songs on the record, which marks his debut on a major label.
"This album was definitely created over the past three or four years, with that timeline being jumbled, and lots of setbacks in between in my personal life," Williams tells Everything Nash. "And also, just this life, and everything going on around us; the whole time, I wasn't sure I was setting out to make an album. I was just doing my best of, 'What is my best next foot forward? What is the next right thing to do?' It just so happens that it came together in a beautiful way."
Williams has been writing and recording music for years, unaware that he was creating what would become Glasshouse Children.
"A few years ago, when I had written some of the most important songs that are on the record, I knew that this is going somewhere and I don't want to rush anything," Williams reflects. "I just wanted it to be natural and to be beautiful. At the time I was an independent artist and that's really all I could do, just being in charge of my own brand and doing things that felt right for me. Everything that's happened within the past really two to three months is really surreal. And now it's about to be shared with the world, and it's very, very crazy to me."
Glasshouse Children is a country album, or at least Williams' version of country. The singer-songwriter pulled on all of his influences to make the record, which blends all of the styles of music that he loves.
"It has some influences from non-country music that I listened to growing up, like listening to Top 40 radio and being such a big hip-hop and rap an R&B fan," Williams explains. "I just wanted it to be a melting pot that, that wasn't forced and still felt organic to me. It's been co-signed by so many people that I look up to, and that's really validating for me, and inspires me to keep that creative control, and even if something is different, to not be afraid to do it."
Glasshouse Children includes both a collaboration with Dolly Parton on, on "Happy All The Time," and a collaboration with Keith Urban, on "Kids."
"I've never met Keith personally," Williams reveals. "I don't know him, but he had a song of mine. He actually had 'Wild Girl' that's on the album. He was holding that song for awhile, so I thought that he was going to be recording it. I was like, 'Yes, I wrote a song that somebody else is going to sing! Wow.' He ended up letting go of it. We had sent him 'Kids,' and said, 'We would love if you, if you'd want to do something on this.' I think that was another song that he had really liked. He was like, 'Heck yeah,' and threw his guitar on it.
"It's just really, really neat because I've always been a Keith Urban fan, since 'Stupid Boy,'" he adds. "So that one happened a little bit differently, but I'm just grateful that he wanted to be a part of it."
As part of one of the most famous family names in country music, Williams admits his lineage is a proverbial double-edged sword.
"It's definitely a blessing and a curse," Williams reflects. "I try not to be too hard on myself about the pressures of the Williams name. It's rather inevitable, but I just want to be myself, and that's what has been so successful for those in my family. My dad went against the grain and became his own artist, and brought a lot of rock influence into country music. He left Nashville and said 'Good riddance.' That was the best thing he ever did. I'm proud to put forward a body of work that is me finding my own."
Glasshouse Children is available at SamWilliamsOfficial.com.
Photo Credit: Courtesy of BB Gun Press / Alexa King