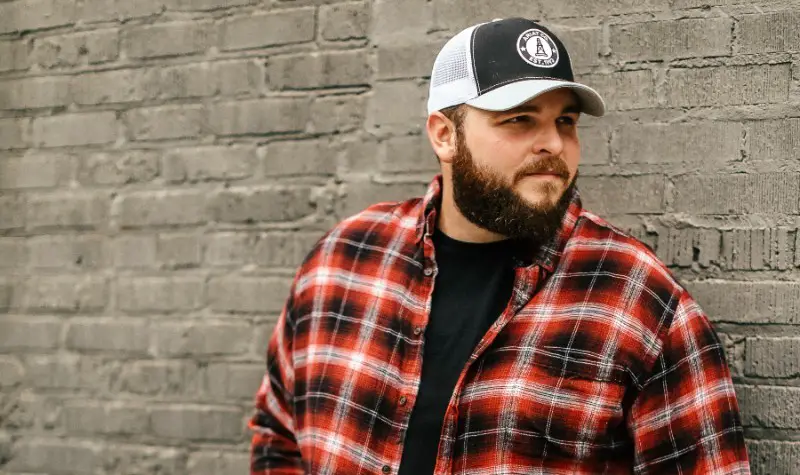 Jake Hoot went from a doting father of his little girl, Macy, in real life, to an irate father of a teenager in the video for his latest single, "Night Left." Hoot, whose hair and beard turned gray for the video shoot, also sees himself, as a country rocker in the middle of nowhere, getting into a little trouble of his own with the law.
The Season 17 winner of The Voice teased the video on social media, before sharing it with his fans. While the "Night Left" video is an elaborate mini-movie, Hoot is definitely no stranger to cinematic videos. He once again enlisted Taylor Ballantyne for the video, who also directed the video for Hoot's former single, "I Would've Loved You," his duet with Kelly Clarkson.
Hoot is spending much of 2021 on the road, but also continuing to write as much as he can, eager to get more music out to his loyal fans.
"I was told by somebody last year — I can't remember who it was — but they said, 'Right now, you just need to keep new music out there,;" Hoot tells Everything Nash. "You need to keep giving music. And so, we've been writing nonstop. We've been on the road for the weekends for shows, but then I get back and I write during the week."
The Tennessee native hints that when he does release an album, there's a good chance his wife, Brittney, will join him on some of the tunes.
"This is just the single. We have got a bunch of other stuff planned for the full album, whenever we decide to release that, but she's definitely going to be on it," Hoot reveals. "And I may have her sing some lead on some of the songs, just because she's got such a powerhouse voice. So we're definitely working towards that part. She's become part of our shows. Everybody loves hearing her sing Leonard Cohen's 'Hallelujah.' She sings that. I'm trying to work her up to Sara Evans' 'Suds in the Bucket,' and a couple other songs and get her going on that, but she's definitely going to be a part of it."
Find all of Hoot's music, as well as his upcoming concert dates, by visiting his website.
For more exclusive artist interviews, subscribe to our YouTube channel here.