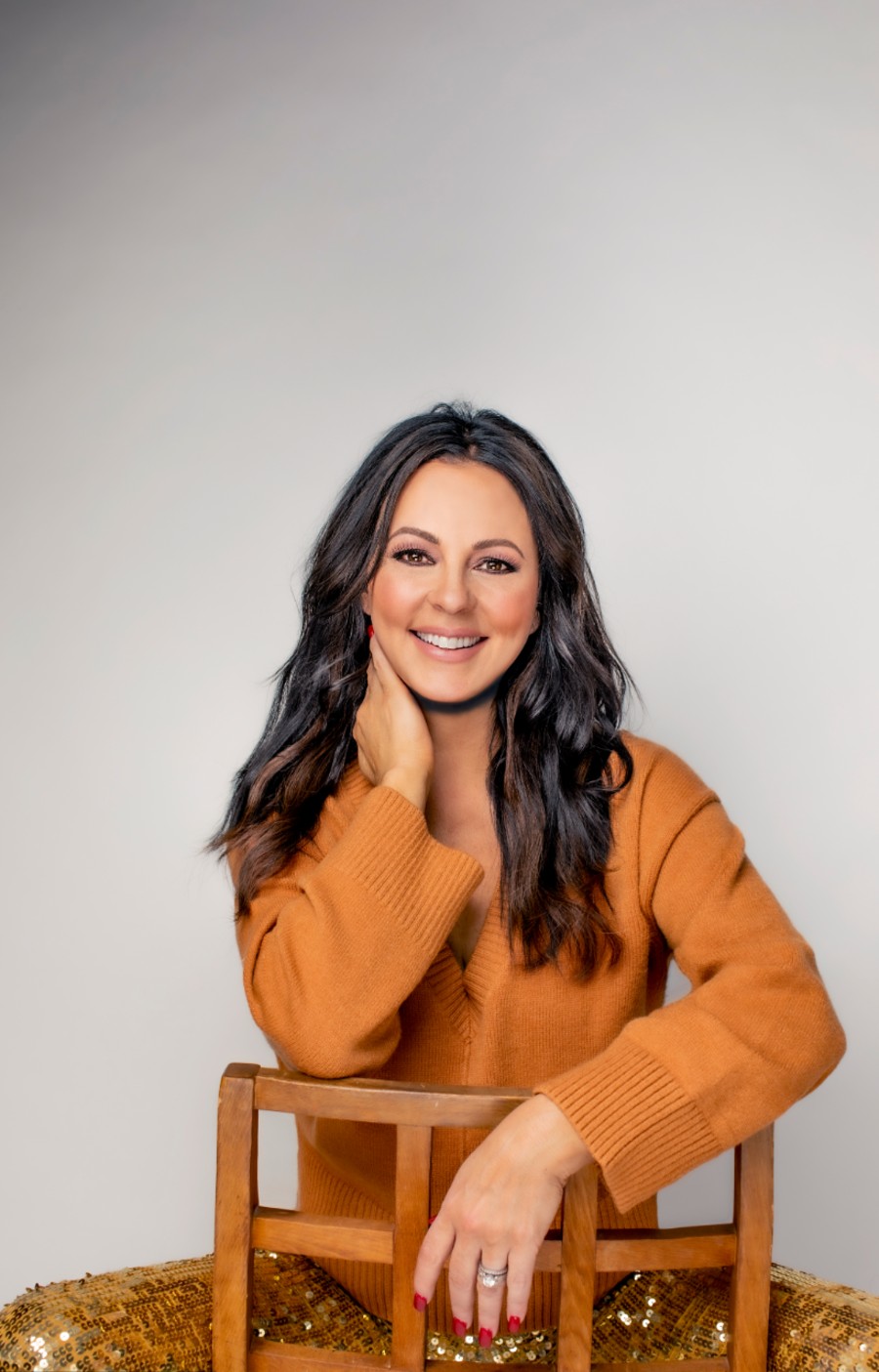 Sara Evans is speaking out about the loss of her father, Jack Evans, who passed away on Tuesday, November 24. He was 75 years old when he died, in an assisted-living home in Dallas, Texas, where he had lived since 2018 due to having Alzheimer's disease.
"We didn't have a lot of warning," Sara tells People. "My stepmother texted us all on Saturday night the 21st and said my dad was not looking well. They thought that somebody might have COVID-19. They did mass testing throughout the whole facility. He didn't have COVID-19 so that wasn't it, but they think he might have gotten pneumonia."
The singer is not only distraught at the loss of her father, but also at the way he spent his final days, alone in the nursing home, because of COVID-19 restrictions.
"It is cruel, and it is inhumane," Sara states. "These patients are sitting there, and they need that personal touch and that personal connection and people who will touch them and treat them like only a spouse or a relative or a child would do, not a paid caregiver. [His caregivers] were great with him. It wasn't their fault. It's just not the same."
Neither Sara nor her husband and children had been able to visit in recent months, which makes his loss so much more painful.
"We had been planning on going back to see him this year and then COVID-19 restrictions happened," Sara shares "That is another thing that tore me up and tears me up and is tearing me up. And it's brutal. My stepmother was not able to see him much at all for the last three or four months and I think that definitely sped up his decline, for sure."
The 49-year-old is still not able to fully grasp that fact that her father is gone for good.
"You are never ready for it," Sara acknowledges. "It just doesn't feel right at all. You prepare for your parents to go before you, but then when it happens, it's just awful. It's sickening. I'm just letting the grief do whatever it wants. It can be very scary at moments. My way of grieving is, I mean, I'm a crier, but I also scream. I just want to scream because I'm so angry. I guess it's just part of it."
Sara's love of music comes at least partly from Jack, which is how she is honoring him after his passing.
"He was always singing and dancing and playing drums and he absolutely loved music," Sara recalls. "Yesterday I put on a Lionel Richie record and for some reason that just reminded me of my dad. And that made me cry a lot. Because that's exactly the kind of music that my dad loved."
Everything Nash extends our deepest condolences to Sara and her family.