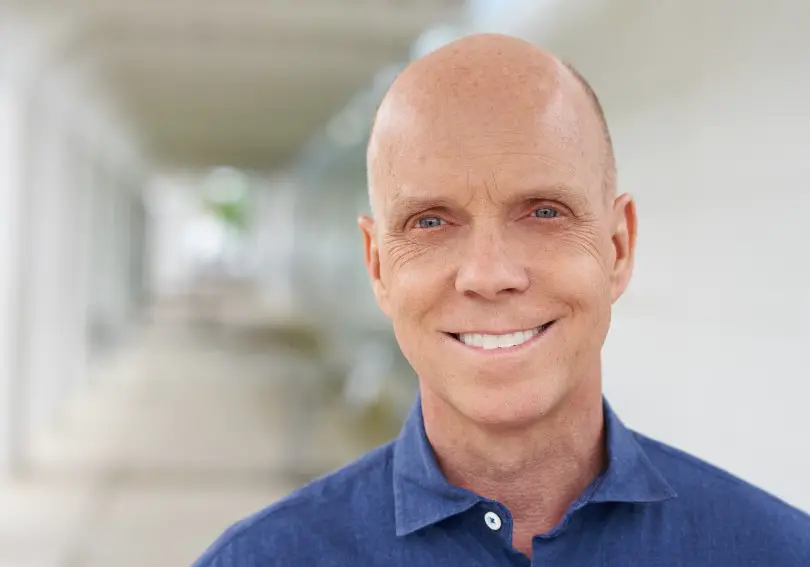 Scott Hamilton will once again return for his 5th annual Scott Hamilton & Friends event at Nashville's Bridgestone Arena, raising money for his own Scott Hamilton CARES Foundation. This year's event will include performances by Lady A, for KING & COUNTRY, CeCe Winans and Grace Potter, along with celebrity figure skaters performing to the music, all honoring the late producer, Busbee, who passed away in 2019 from glioblastoma, a rare form of brain cancer.
Hamilton reached out to Busbee's wife, Jessie, to help put together one unforgettable evening.
"Jessie reached out to his artists and they said, 'Oh, 100 percent, I'll be there," Hamilton tells Everything Nash. "We reached out to CeCe, and she never worked with Busbee, but the faith component to me, in every walk of life, is extremely important. And so to have that represented with CeCe and with for KING & COUNTRY, who did work with Busbee — they're amazing.
"I'm so excited to have a multi-genre, eclectic show, and just put it together and just watch the skate, and just see the excitement in people's eyes when they experience all of this," he continues. "It's so unique, and it's so remarkable that everybody really needs to get behind this."
Hamilton knows firsthand how devastating cancer can be. The Olympian lost his mother to breast cancer in 1977, which became the catalyst for his own determination to help others, especially those battling cancer.
"I decided that morning that I lost her that I was going to do two things," Hamilton recounts. "One, I was going to work to be the person that she always thought I could be. That changed everything as far as my skating results, and my ability to kind of step into the moment. And the other side of it was, I was going to fund research, 'cause I figured, she really worked hard to adopt me as a baby,  and look after me, and sacrifice for me. And if I could find a cure for her form of cancer, through raising money for research, then basically it's an 'I'll know why I was born' type of thing."
Hamilton was well into his own fund-raising for cancer research when he found himself diagnosed with the disease as well. It was a heavy blow for the athlete, but one he quickly turned into something positive.
"20 years after I lost her, and at 20 years of fundraising and doing shows and events and trying to raise money for research, I was diagnosed with cancer about two months shy of the 20th anniversary of losing her," Hamilton says. "It was frightening. Of course, nobody wants that diagnosis. But it was an odd thing: my mom sort of came back. The way she went through her cancer is the way I was to go through mine, and that was joyfully and fascinated, and to not allow cancer to interrupt my life so much. So in my four months of intense chemotherapy and then a 38-staple surgery, I got back to life and I decided to get to work."
Get to work, indeed. The Ohio native founded the CARES initiative at the Cleveland Clinic, the fundraising arm that quickly raised millions of dollars.
"It was crazy how much money we raised in Cleveland," Hamilton says. "And then it became almost apparent that if I were ever to grow, and if I were ever going to be able to raise money in a bigger capacity, that I needed to be an independent foundation. It's a longer story, but it's all God that really allowed for us to launch into the CARES Foundation, where we pretty much put our stake in the ground that we want to change the way people are treated for cancer forever. I'm here 25 years later because of chemotherapy. And I can't wait to get rid of it."
Scott Hamitlon & Friends will take place on Sunday, November 21, at 5:00 PM CT. Sixwire will serve as the house band for the evening. Professional skaters participating in Scott Hamilton & Friends include Katia Gordeeva, Ilila Kulik, Katelyn Osmond, Dylan Moscovitch, Jeremy Abbott, Gracie Gold, Katilyn Weaver, Andrew Poje, Alissa Czisny, Ryan Bradly and Elladj Baldé.
More guests are expected to be announced in the near future. Tickets are available at Ticketmaster.com.
Photo Credit: Courtesy of Triple 7 PR / Kathryn Costello Photography