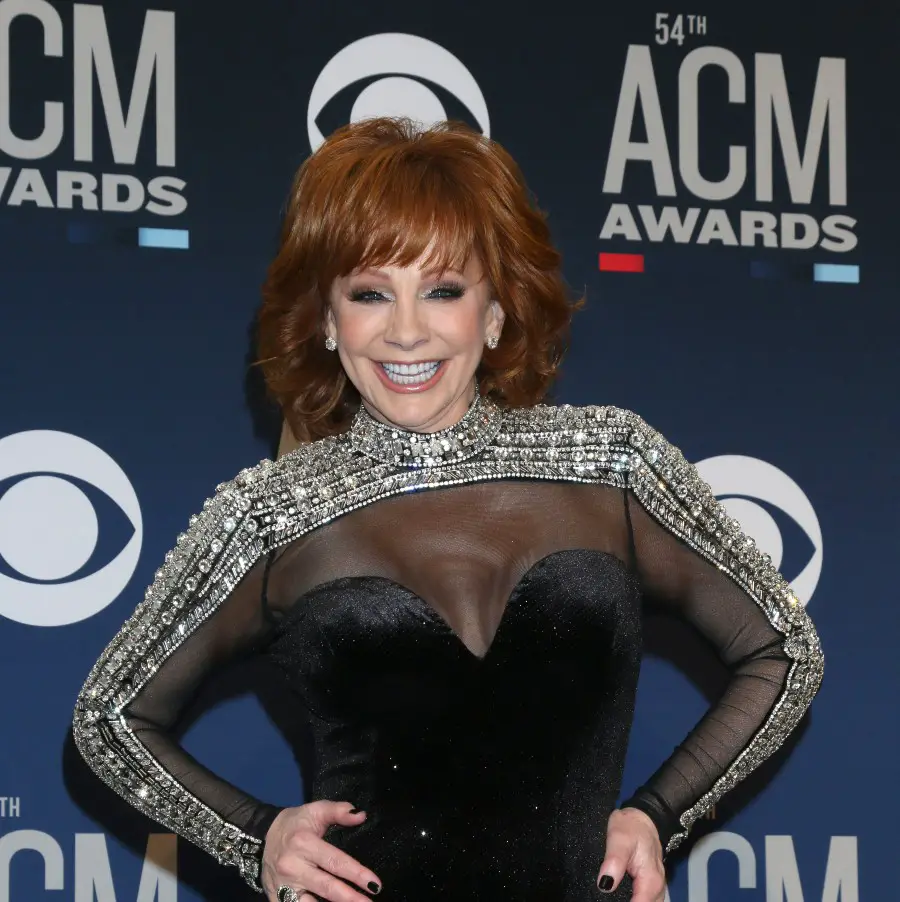 Reba McEntire fell in love during the pandemic, and it wasn't by spending time together. The Country Music Hall of Fame member, who is dating CSI: Miami star Rex Linn, reveals that their relationship actually began while they were apart, by talking on the phone — a lot.
"Mainly during COVID, we were talking every day. We would have 'coffee camp' in the morning," McEntire tells CMT's Cody Alan. "Every morning, that's the first thing I did when I woke up. I would call him. We would have coffee camp together for about two hours, and he was the last person that I would talk to when I went to sleep that night.
"So that built an intimate relationship that was totally talking and visiting, and when we finally got together in June, it was like we knew each other so well that it just worked," she adds.
McEntire and Linn had been acquainted with each other for years, but reconnected when he reached out after the loss of her mother. Once they began talking, it didn't take long for McEntire to fall for the seasoned actor
"He is funny," McEntire boasts. "He is interesting. He knows my business, and I know his business, and we just get along."
McEntire and Linn get along so well, she hints there could even be a wedding in their future.
"We've talked about it and giggled about it," McEntire admits to Extra. "We thought, 'Man if we ever had a ceremony, we would have to have a 2:00, 4:00, 6:00 and an 8:00, 'cause we have so many friends, acquaintances, and family."
Not only do they share their love of working and performing, but they also share their faith, a trait that McEntire never had in any man she was with, until now.
"I've waited 66 years for a man to pray with and to share a faith and love of the Lord and to be compassionate and have a compassionate heart," McEntire said on an episode of Jesus Calling: Stories of Faith, hosted by her sister Susie McEntire-Eaton (via Wide Open Country). "That's very special."
McEntire's three-box set, REVIVED REMIXED REVISITED, which includes the "Does He Love You," duet featuring  Dolly Parton is out now. She will kick off her Reba: Live in Concert tour next month. Find tour dates and purchase the new project at Reba.com.