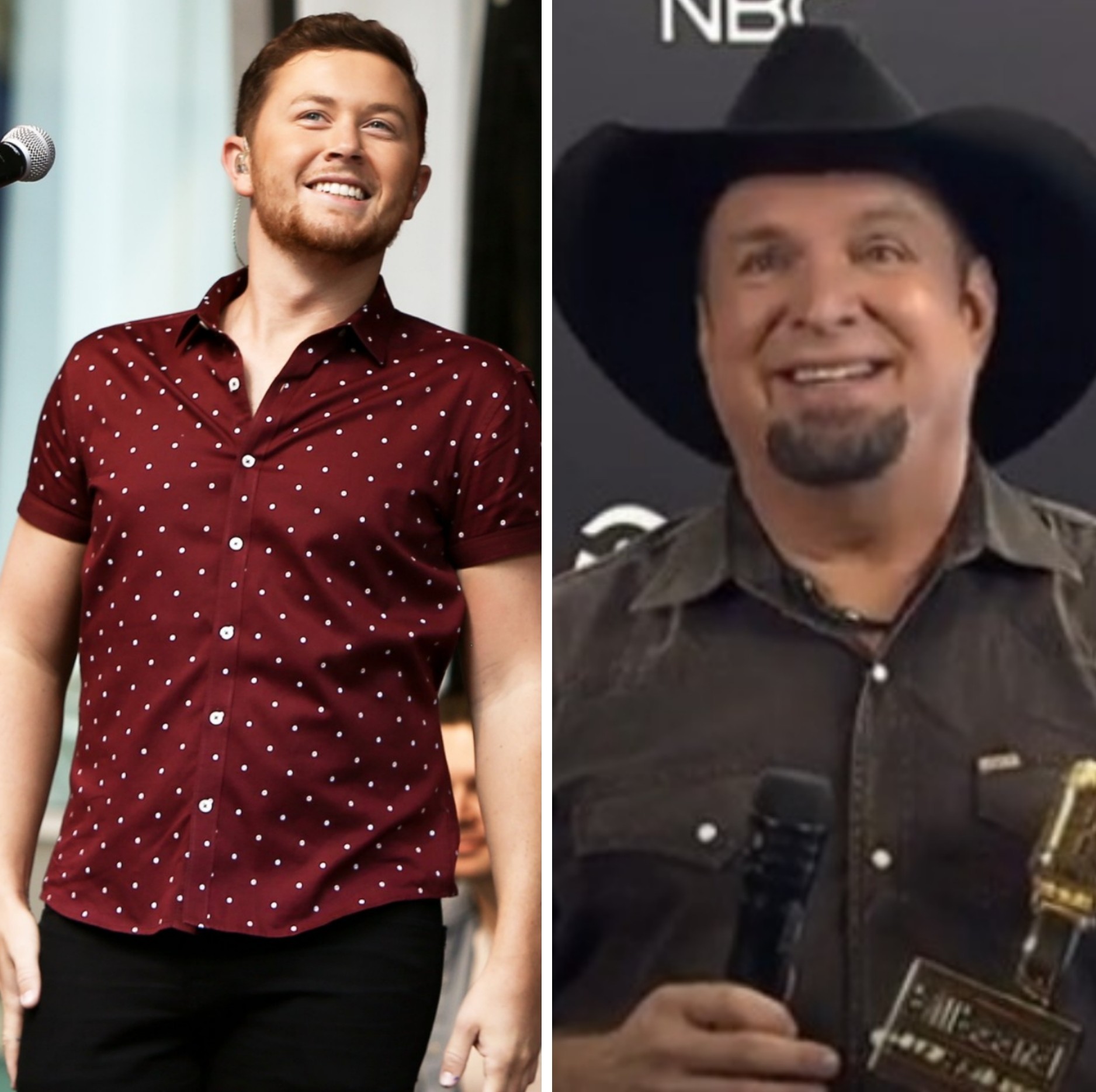 Scotty McCreery is still lamenting the one that got way, musically. The North Carolina native reveals he almost had a duet on his latest Seasons Change album with Garth Brooks, one of his biggest musical idols.
"I got close. We had one song we almost did together on my last record," McCreery reveals to Music Mayhem. "He was loving the song, I was loving the song, and then it just, at the very last minute, didn't quite work out. Maybe we'll find one together we can do in the near future, hopefully."
McCreery admits he was disappointed that his dream collaboration didn't work out, at least not yet.
"I was crossing my fingers, you know, praying on my lucky stars, but it just didn't work out," McCreery says. "Everything's just gotta work out perfect, and at the last minute, it didn't. So maybe it will one day."
Whether or not McCreery ever gets to record a song with Brooks, the country music superstar's influence can be heard in all of McCreery's music.
"He's just a guy that I've always liked," McCreery explains. "Like everybody, growing up loving his music, and his music played a huge role in my life as a person and an artist,"
McCreery's current single, "You Time," is from his upcoming new album, which he hopes to release this year. The record, he hints, will be both traditional and personal.
"[I'm] going back to my roots, and I think most of, if not all, the songs were co-written by me," McCreery shares. "They're just songs that I believe in. I had a lot of time to sit back and reflect on life this past year, like we all did."
McCreery is heading out later this year on his You Time Tour, along with performing shows with both Old Dominion and Chris Young.
"This last year I was glad to get more 'you time' with my wife Gabi than ever before, as well as a lot of 'you time' with some of my favorite songwriters via Zoom as we created new songs for the upcoming album," McCreery says. "And now that we're able to tour again, I cannot wait to get back on the road and have some 'you time' with fans this summer. This song's message and timing really hit home for me and I hope we keep a few things like the intention of the time we spent with others this last year as we look ahead. I, for one, will never take going to a show or playing music live for fans for granted after this last year without it."
Keep track of updates by visiting ScottyMcCreery.com.