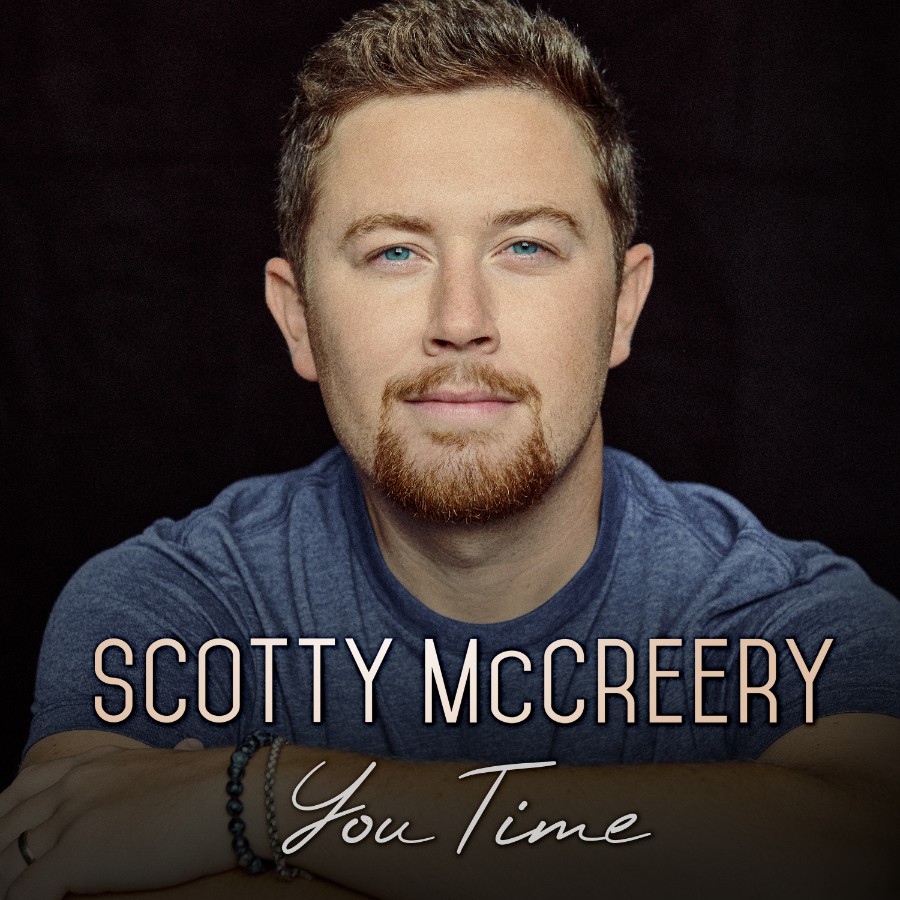 Scotty McCreery's new single is here! The American Idol alum just dropped "You Time," a song that was inspired by his wife, Gabi, during a time in their lives when Scotty was craving more time together as a couple.
"It was inspired by her, but it was really a time where she was super, super busy at work," Scotty recalled to Everything Nash. "I was just on the road constantly. I'd come home from the road and she'd be going out to work, and we'd just be passing each other, all the time. So, it was at a moment where I was really craving some you time. Like, we can see our friends later. We'll see the family later, but right now just needs to be you time,"
Of course, the song was written before the coronavirus pandemic forced everyone to be home, and Scotty to be off the road. Ironically, Gabi had just taken some time away from her job in North Carolina, so she could hit the road with her husband of two years, instead unexpectedly having plenty of time at home together.
"Nowadays we're getting you time," Scotty said. "She was a pediatric nurse. She still is, but she was there for three and a half years at Duke Hospital in Durham. And about a month before shutdown or anything happened, she had taken off because we were going to go on the Chris Young tour together. She had never lived on the road with me. She would fly out for a weekend or something, but never just road-dogged. And so, we were excited. We had everything planned. We had stops we were going to go to, and it was gonna be fun."
"You Time" is the debut single from his upcoming fourth studio album. With his former record, Seasons Change, spawning three No. 1 singles: "Five More Minutes," "This Is It" and "In Between," all personal to him, the 26-year-old says fans can expect even more of a glimpse into his own life with his next set of tunes.
"What I've learned that works for me is just singing about what I know, what I live, and where I'm at in life," Scotty shared. "The last record, Seasons Change, there was a lot of change going on professionally, and personally, with getting married. This record is more just me enjoying the moment, and reflecting on the last couple of years with Gabi, and what we've been up to. Anytime you get an album from me, it's just kind of a snapshot of where I'm at in life."
Scotty had plenty of success with Seasons Change, which is why he is more eager than ever to share his new music with his fans.
"I don't feel the pressure," Scotty insisted. "I just feel excitement. I'm just excited to get new music out there. It's been a few years, and I've never had a run like what we just had on the Seasons Change record before. It took a while; it took a lot of, lot of years on the road, making relationships, meeting people, learning how to do this. And so now I'm just excited to just keep that train rolling, and we'll see what happens with this record. No pressure, just excited."
Download or stream "You Time" at ScottyMcCreery.com.
Want to know more about Scotty? Read his answers to our 11 questions here!