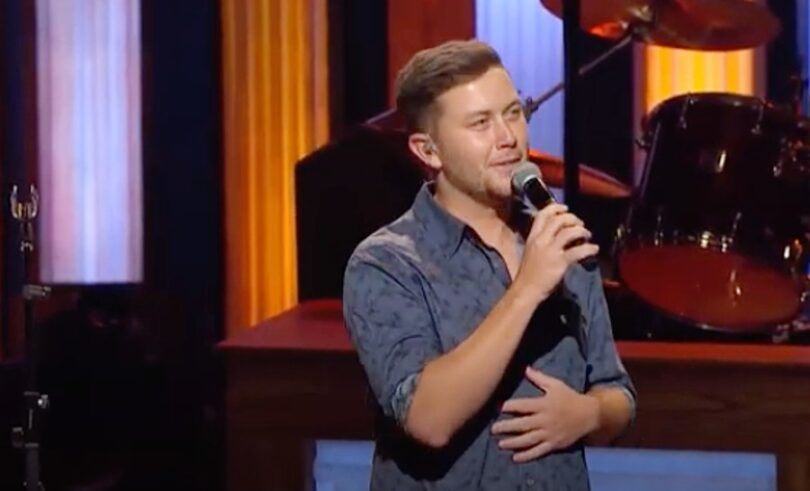 Scotty McCreery is returning to life on the road. The American Idol alum announces he will embark on his You Time Tour later this year, The new tour is part of an already busy year for McCreery, who will also join Old Dominion on their recently-announced Ballpark Tour, as well as select dates for Chris Young, on Young's headlining Raised on Country Tour.
The tour name is from McCreery's current single, which will be on his forthcoming fourth studio album.
"This last year I was glad to get more 'you time' with my wife Gabi than ever before, as well as a lot of 'you time' with some of my favorite songwriters via Zoom as we created new songs for the upcoming album," McCreery says. "And now that we're able to tour again, I cannot wait to get back on the road and have some 'you time' with fans this summer. This song's message and timing really hit home for me and I hope we keep a few things like the intention of the time we spent with others this last year as we look ahead. I, for one, will never take going to a show or playing music live for fans for granted after this last year without it."
The 27-year-old is also eager to hit the road with Old Dominion, whom he toured with in 2019, especially considering McCreery's love of baseball.
  "I'm excited to reunite with Old Dominion for their Live from the Ballpark Tour," McCreery says. "These guys are not only amazing performers but great people, and this tour will be a blast. Plus, having been a pitcher on my high school baseball team, performing in these ball parks will be like coming home."
McCreery wrote "You Time" about Gabi, when his pre-pandemic busy schedule allowed them very little time together.
"It was inspired by her, but it was really a time where she was super, super busy at work," McCreery told Everything Nash. "I was just on the road constantly. I'd come home from the road and she'd be going out to work, and we'd just be passing each other, all the time. So, it was at a moment where I was really craving some you time. Like, we can see our friends later. We'll see the family later, but right now just needs to be you time."
A list of all of McCreery's upcoming shows can be found by visiting his website.