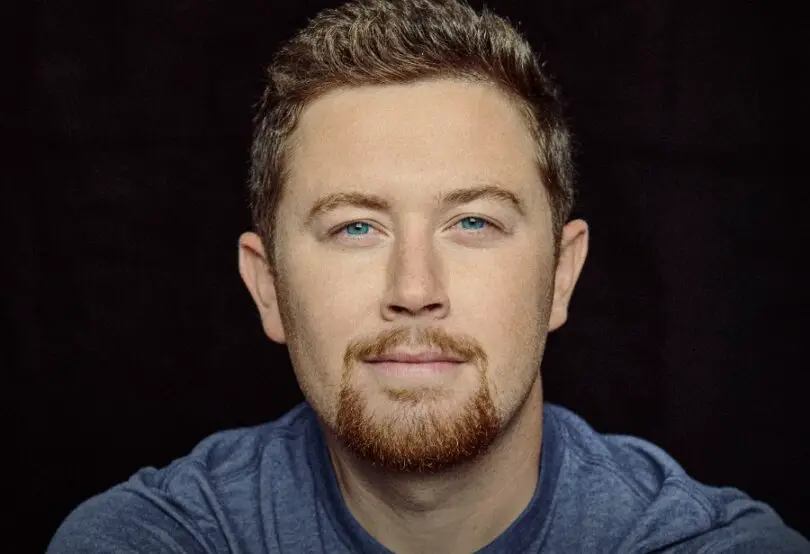 Scotty McCreery's No. 1 hit, "Five More Minutes," became the inspiration for a Hallmark Christmas movie of the same name, airing this season. For McCreery, the chance to see a story come to life, based on a song he wrote about the loss of his beloved grandfather, was a gift he never expected.
"It's just one of those crazy things life throws at you. It's something amazing that we never thought about or envisioned when we wrote the song," McCreery tells Holler. "It has always been special to me; it's actually my favorite song that I've written. To have Hallmark call us and want to do a movie on it, a Christmas movie, I just thought it was a great idea".
Five More Minutes is about a woman named Clara, played by Nikki DeLoach, who returns home to help run her late grandfather's business, over the holidays. The movie ends with Clara receiving an unexpected gift, as McCreery's song plays.
"At the end, when she has this realization and the song starts playing, that got me a little bit for sure," he admits.
The American Idol  alum poured his heart and soul into writing "Five More Minutes" with Monty Criswell and Frank Rogers.
"We sat down at Frank's house — Frank Rogers, my producer and co-writer on the song," McCreery previously recalled (via The Boot). "I was just kind of talking to him about Grandaddy, and [how] there were a few things I wanted to tell Grandaddy that I didn't get a chance to. I was kind of reminiscing on what we'd do together: We'd golf together and swim together in his pool in the backyard."
McCreery's song might have inspired a holiday film, but his favorite movie to celebrate the season is Santa Clause, which was first released in 1994, one year after he was born.
"We always watched this one growing up; I just love Tim Allen," the singer explains. "The Santa Clause and The Santa Clause 2 are both fantastic, in my opinion. The soundtrack is great and when I see that movie, I know it's Christmas time, the season is here. I haven't gotten to watch it yet this year, but I think when I get off the road this week, I'm going to go home and make sure to put it on.
"My favorite scene from that movie is when he's finally going around delivering the presents and his family realizes he is Santa Claus," he adds. "I also love when the rubber Santa gets on the phone and he's like, "I love hot cocoa I want more!" That always makes me laugh."
McCreery's latest Same Truck album was released in September. He will embark on his 2022 Same Truck Tour on January 20 in his home state of North Carolina. Find tour dates and all of his music at ScottyMcCreery.com.
Five More Minutes will air next on Hallmark on December 18. See all viewing options here.