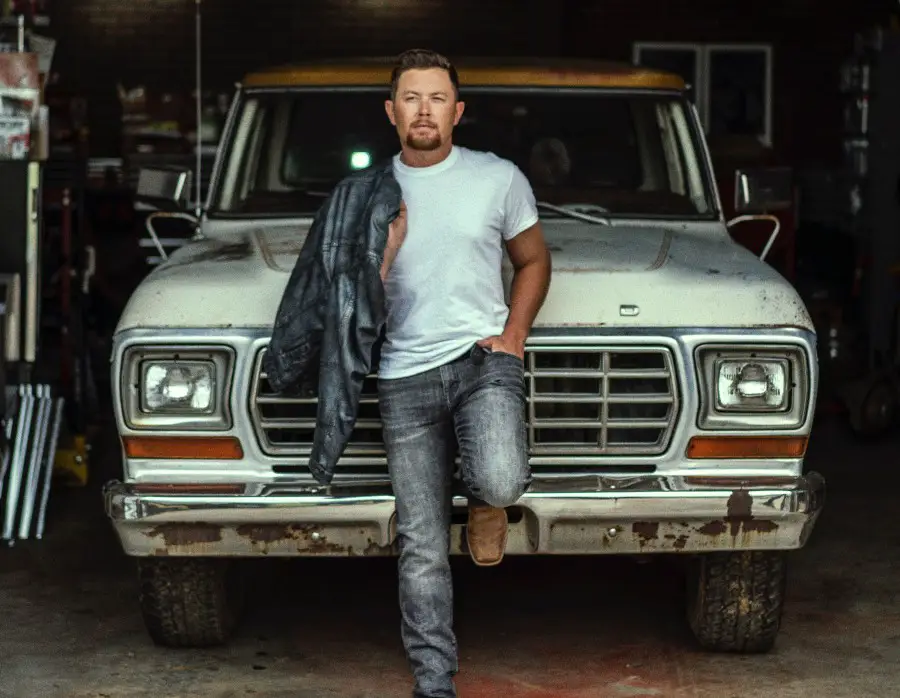 Scotty McCreery had a multi-platinum, No. 1 hit with "Five More Minutes," and now the hit song is being turned into a movie! According to Billboard, a Christmas movie called Five More Minutes, based on the song, will premiere on the Hallmark channel next month.
The movie, which stars Nikki DeLoach and David Haydn-Jones, is about a woman whose Christmas wish is answered in a surprising way when her late grandfather's journal, which reveals a secret romance, is uncovered. Although McCreery doesn't star in Five More Minutes, he does serve as an executive producer on the project.
"Five More Minutes," which was McCreery's first No. 1 hit, was released in 2017, on his Seasons Change record. The song was inspired by the loss of his grandfather. McCreery wrote the song with Frank Rogers and Monty Criswell.
"We sat down at Frank's house — Frank Rogers, my producer and co-writer on the song," McCreery previously recalled (via The Boot). "I was just kind of talking to him about Grandaddy, and [how] there were a few things I wanted to tell Grandaddy that I didn't get a chance to. I was kind of reminiscing on what we'd do together: We'd golf together and swim together in his pool in the backyard."
Once McCreery started telling stories about his beloved grandfather, the song was quickly finished, although the North Carolina native wasn't sure it would ever be a single.
"When we wrote this song, I tweeted out, when I left Frank's house, that I just wrote my favorite song that I've ever written," McCreery recalled. "I was hoping it would be a single, but I wasn't entirely sure until things like the Opry happened and we got the standing ovation and people started requesting it. I knew it was a special song when we wrote it, but I wasn't sure it was a single until we started playing it live."
McCreery just celebrated another No. 1 single with "You Time," and is back at radio with "Damn Strait." Both songs are from his latest Same Truck album, which came out in September.
"I think there was definitely kid Scotty, I think there was young Scotty, and I think now where we're at is the young man Scotty, and where I'm at right now," McCreery told Everything Nash about the record. "It's just life and you grow up; everybody does from 17 to 27, and  it's where I'm at right now."
Five More Minutes will premiere on November 20 at 10:00 PM ET on the Hallmark channel.
Want to be the first to see exclusive artist interviews? Click HERE to subscribe to our YouTube channel.