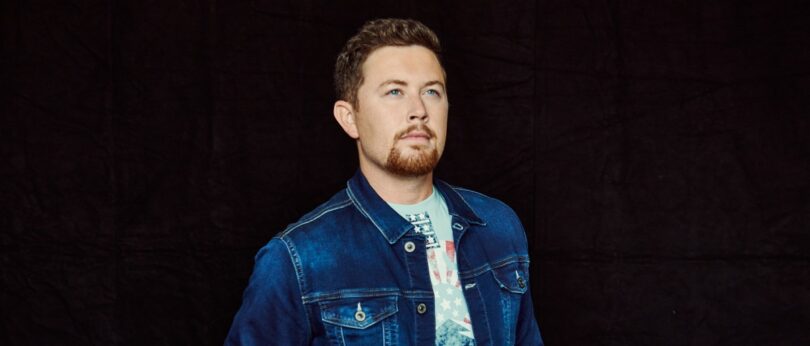 Scotty McCreery's Same Truck album is out! McCreery wrote ten of the 12 songs on the project, which marks his first release since Seasons Change came out in 2018.
Same Truck is McCreery's fifth studio album, after bursting onto the music scene by winning American Idol in 2011, when he was just 17 years old. The new music highlights how far McCreery has come since then, sounding very much like a seasoned country artist with a lifetime of experience already, in all of the tracks on the record.
"I think there was definitely kid Scotty, I think there was young Scotty, and I think now where we're at is the young man Scotty, and where I'm at right now," McCreery tells Everything Nash. "It's just life and you grow up; everybody does from 17 to 27, and  it's where I'm at right now."
Not even old enough to vote when he was crowned the Idol winner, McCreery's taken time to reflect on what he wanted to say, and how he wanted to say it, especially with Same Truck.
"I had to grow up quick, and learn a lot, and very fast," McCreery shares. "It's like drinking water out of a fire hose. I was young and goofy and didn't really know what I was doing. I was bagging groceries and playing baseball five months before I made my first album. So, I think now I've really learned what I want to say, and how I want to say it, writing songs and that craft, and putting a whole album together and tour. I'm still learning, but I've got a much better handle on things."
McCreery has said that much of Same Truck happened because of the pandemic, when he had more time than he has ever had to work on his record. While hard to be off the road, the North Carolina native is grateful for the time to focus on the project.
"I had the time to really sit back and reflect, and think about things that are important to me, really for the first time, since I was 15 or so," McCreery says. "I had that time to do that. I think that put me in that mindset for writing some of these songs, and the perspective in some of these songs. My previous albums were very much more looking ahead. This one's being grateful and looking back, and taking it all in."
McCreery's current single, "You Time," is sitting at No. 2 on the charts, and seems poised to be his fourth consecutive chart-topping hit. The singer has already dropped a few other tracks from Same Truck, including "Damn Strait," one of the two he didn't pen for the record.
"I was writing songs left and right," McCreery says. "We had the songs put on there, but for me, when I heard a song 'Damn Strait,' I immediately raised my hand and said, 'Me, me, me.' It's such a cool song. It's so cleverly written. And obviously I'm a massive George Strait fan. It just sounded so much like me."
McCreery is currently on his You Time Tour. Find tour dates, and purchase Same Truck, at ScottyMcCreery.com.
Want to be the first to see exclusive artist interviews? Click here to subscribe to our YouTube channel.