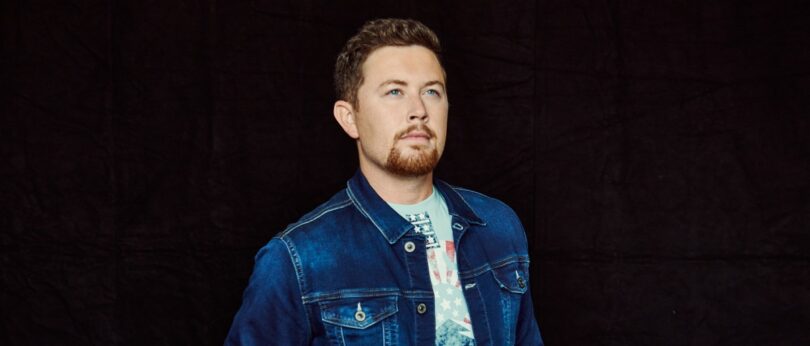 Scotty McCreery's latest single, "Damn Strait," is currently in the Top 5. The song is one of only two he didn't write for his latest Same Truck record, but fortunately knew as soon as he heard it that he wanted to record it. While his track record for writing and picking songs is good, he admits there is one song, written by Thomas Rhett — although he couldn't recall the title — which he wishes he had recorded, but didn't.
"There was an early Thomas Rhett song," McCreery tells Audacy's Rob + Holly. "I think it was before he was an artist artist that he had sent me. It was like the first big, big one. I don't know why I'm blanking on it. I always go through — I'll have demo nights on the bus, where we'll just drink beers until one or two, and we'll just go through and everybody will play some songs. I went back through some emails, and I was like, 'Oh crap! How did I pass on that one?' But it became a big ol' No. 1. I'm blanking on the song. There are other ones I wish I had written, probably like a 'Friends in Low Places,' 'cause that sold a lot of copies. You probably put that one out and you could retire right away."
McCreery and his wife, Gabi, are eager to become first-time parents later this year, when they welcome their son this fall. The  American Idol alum says they will introduce him to all of their favorite things, and see what he likes the best.
"Probably sports. That's such a huge thing for me," McCreery says. "Baseball. Gabi's gonna get him a soccer ball, 'cause she was great at it. Golf. All that stuff. And then, once he's old enough, get him a little guitar, and see if he wants to play guitar too. Whatever he wants to do is great. We'll get him a few things."
McCreery and Gabi kept her pregnancy a secret, keeping the news to themselves for as long as possible.
"For us, it was one of those things where we just kind of treasured that initial time with just ourselves and just family and friends knowing, and not being too public," McCreery told The Music Universe.. "But after awhile, with this kind of thing, you can't really keep the secret too much longer. She's doing great. She's starting to show."
Find music and tour dates at ScottyMcCreery.com.