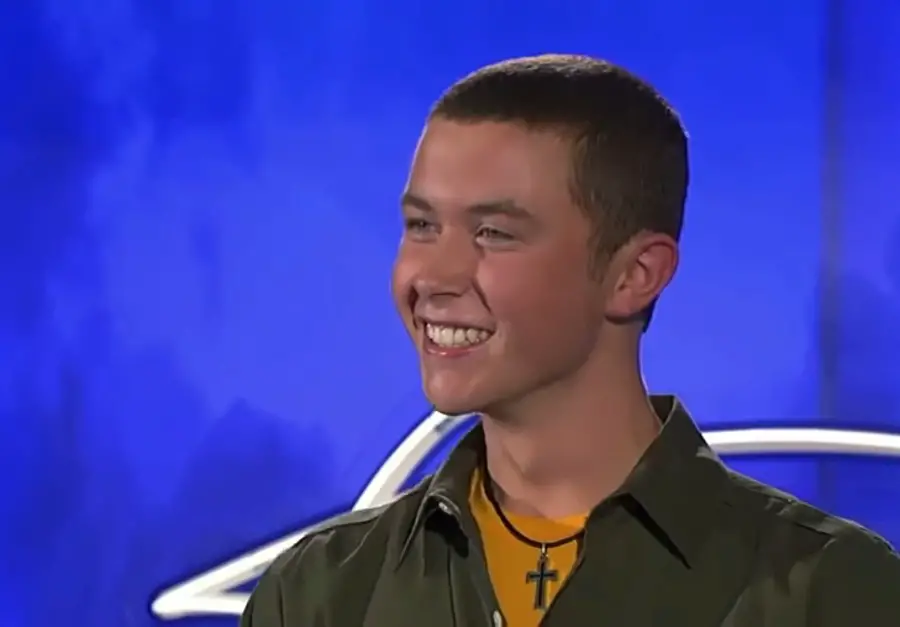 Eleven years ago, on May 25, 2011, Scotty McCreery was crowned the Season 10 winner of American Idol. McCreery beat out fellow teen country singer, Lauren Alaina, to be crowned the champion.
"It's been a year since me and Lauren Alaina tried out," a stunned McCreery told host Ryan Seacrest at the time. "Me and her have been together since day one, and we're gonna stay together. I never in my wildest dreams … I gotta thank the Lord first. He got me here."
McCreery and Alaina recently returned to the American Idol stage, to perform "When You Say Nothing At All," as part of The Great Idol Reunion, in honor of the show's 20th season. He is still as in awe of Alaina and her talent as he was when he heard Alaina perform for the first time, while they were both competing on Idol.
"I'll never forget the first time I met Lauren Alaina," McCreery recalled to Audacy's Rob + Holly. "It was Hollywood Week, and I'm listening to her sing thinking, 'Oh my God, she is incredible.' Thinking she's going all the way, and obviously, she did. It's been fun over the years. We're not talking every day, but it's still that brotherly/sisterly relationship when we do see each other. We're catching up, we're hugging, we're asking how the families are."
McCreery previously spoke about the uniqueness of his experience with Alaina, especially since they were both so young.
"I think for the both of us, we went through that together," McCreery told Radio.com. "We had a country finale, which I'm still so proud about, on the biggest show that was out there. But it's true. I think you're a TV star when you come off that show, but I don't think anybody goes on that show to become a TV star."
"It's crazy, because one thing everybody in this business is looking for is to be able to put a face to the name and you get that immediately with Idol," he continued. "But I think what me and her are both looking for is to be seen as country music artists that write our own songs, and have them on the radio … Idol helped us get known, but I would say both of us were looking more so for the songs. Because in country music it's all about the song."
Since his time on American Idol, McCreery has released four studio albums, plus a Christmas album, and had ten Top 40 singles, with four of those landing at the top of the charts, including his recent "You Time."
"It's been an amazing ride, especially the last few months and few years," McCreery said ahead of the 2021 CMA Awards. "Getting 'You Time' up the charts is always an amazing feat. I remember a time not too long ago, I just wanted one. That was my biggest goal in country music. So to have four is just nuts to me. And 'Damn Strait' i think it's our quickest climbing song on the charts, since 'Love You This Big,' which, that was crazy after Idol. We're excited. We're trying to just enjoy the moment, stop and smell the roses, and have a good time with it."
McCreery is currently enjoying a Top 10 hit with his single, "Damn Strait." Find music and tour dates at ScottyMcCreery.com.