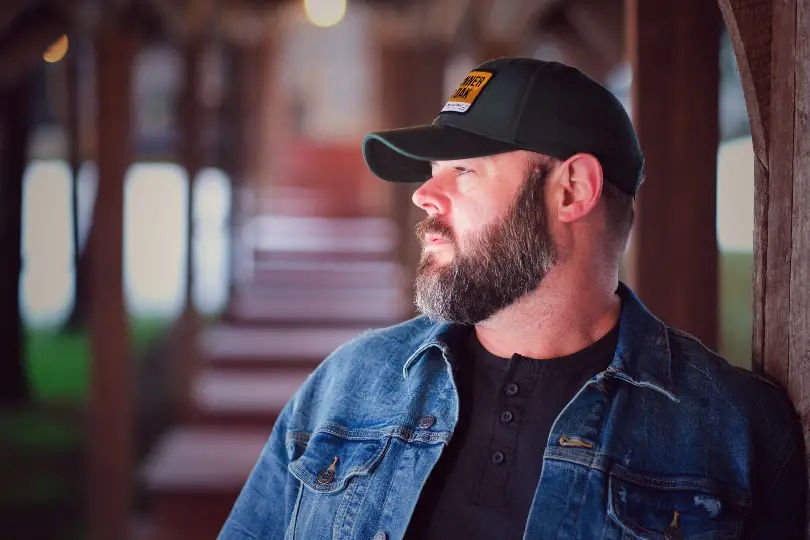 Todd Tilghman might be making his mark in country and Christian music, but it's safe to say the Season 18 winner of The Voice can sing anything he wants. To prove his versatility, Tilghman recently posted a cover of him singing Adele's "All I Ask."
The song, released in 2015, is from Adele's third studio album, 25.
Tilghman released his own song, "Slow Down," earlier this year. Written by Priscilla Block, Jared Hovis and Nathan Perry, the song resonated deeply with the father of eight, as he reflected on some of his own favorite memories.
"I think those moments are the types of reasons it was so important to me to release 'Slow Down,'" Tilghman said of the message of the song. "If I could go back, I think I would. But for now, I have the smell of biscuits in the oven to remind me of my sweet, godly granny."
The former pastor also released "Worth It All" with Rita Springer, who originally wrote and recorded the song, just in time for Easter.
"I think every one of us has a time in our lives that we kind of didn't know if we were going to make it at all," Tilghman  said of "Worth It All." "And we also have those times in our lives, more often than not — I think those are often the same times — where we wonder what this is even for. And so that's why I chose to do 'Worth It All.' What a privilege it was that Rita agreed to do it with me. She wrote this song, and originally sang this song."
In the years since Tilghman shot to fame on The Voice, the diverse singer has performed all kinds of songs, of all genres. While he is happy to share his vocal abilities, he vows to never sing anything that will compromise his faith.
"I've had a lot of opportunities to build my own faith and be ministered to by others, and also minister to other people, and share love with other people that's just behind the scenes," Tilghman told Everything Nash last year. "So I don't have any intentions at all of ever singing, especially certainly not writing, but I'll never even sing anything that I would find to go against the core beliefs of who I am."
Find music and tour dates at ToddTOfficial.com.