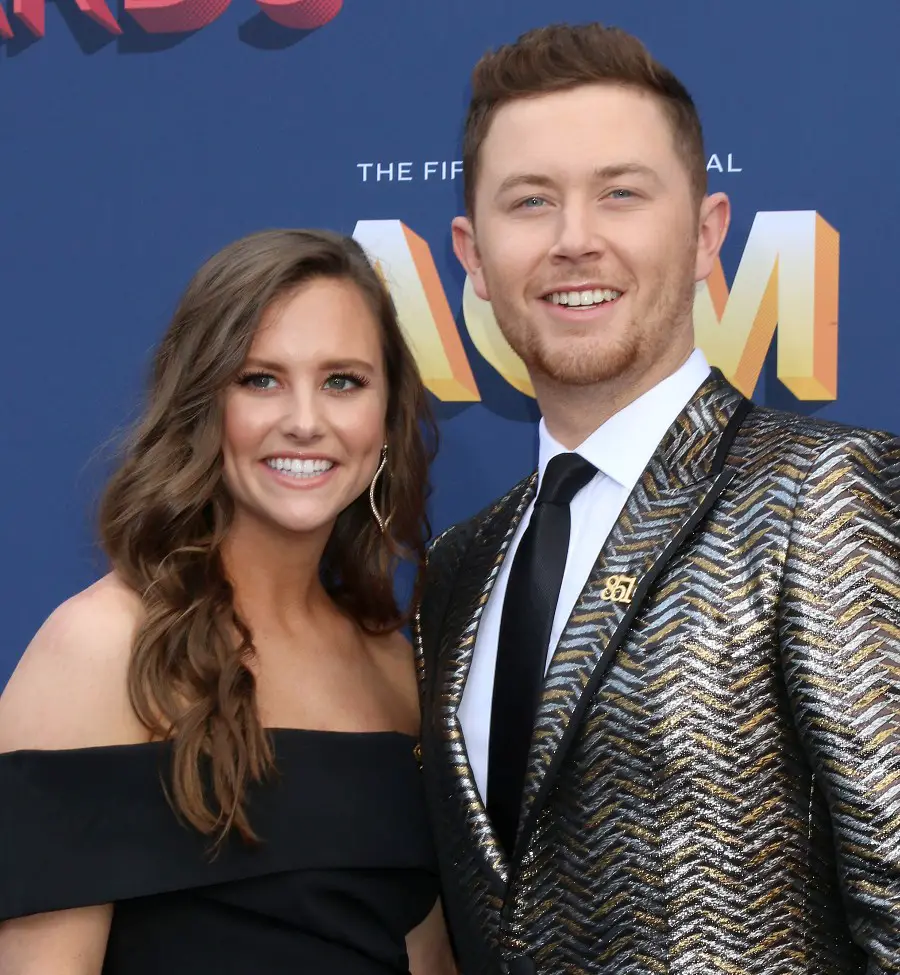 Scotty McCreery is going to be a dad! The American Idol alum reveals he and his wife, Gabi, are expecting their first child, a boy, in November.
"We got a little man on the way," McCreery tells People, adding that having children is something the couple had been talking about for a while.
"We always knew we wanted kids, but we always knew we wanted the first few years to travel and have time on the road, to see things and experience life," McCreery says. "We've gotten to live a lot of life and do some cool things, so seems like now's a good time to settle down a little and expand the family,"
Gabi found out while McCreery was on the road, and had the perfect plan to tell her husband of four years the news when he got in from a flight before they attended a hockey game together. Unfortunately, those plans didn't pan out exactly as she had hoped.
"His flight got delayed, so that didn't work out," Gabi recalls with a laugh.
"I'm over there drinking beers, having a good time, and she's like, 'I think I'll just lay low tonight,' so I was like, 'Okay,'" McCreery adds. "I didn't think anything of it."
McCreery has plenty of dates on his tour schedule, and will likely add plenty more, since "Damn Strait" seems poised to be his fifth consecutive No. 1 hit. Fortunately, the couple is already making plans so they can all travel together on the road.
"I think we'll bring another bus out and try to make a little nursery for him," McCreery says. "It might not be every week, and we'll see how the baby takes to the road life, but it'd be nice, just selfishly, to have Gabi and the baby out there with me. I don't want to miss anything with him growing up," he continues.
"Travel is so much a part of our life that I feel like if we start at a young age, it'll prepare him a little bit," Gabi adds.
Above all, the 28-year-old feels overwhelming gratitude for all of his personal happiness, as well as his professional success — success that wouldn't have happened without his loyal fans.
"[I'm] very grateful for fans that have been there since day one,'" McCreery says: "[This is] uncharted waters for us, but we can't wait to dive in and meet the little man."