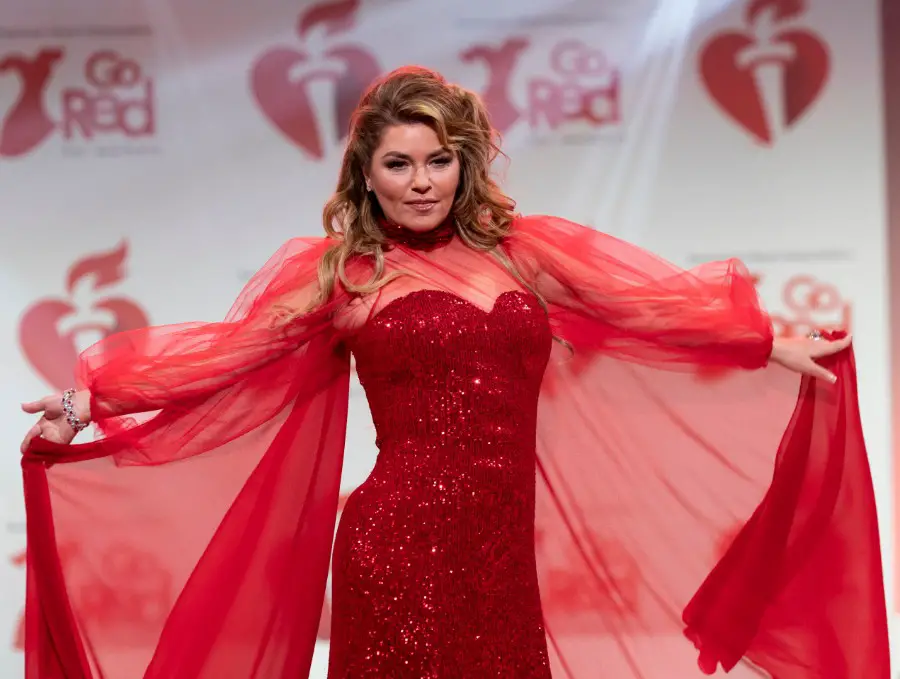 If there is one thing Shania Twain would do over in her career, it would be to allow Prince to produce her album. Shania reveals the pop music superstar, who passed away in 2016 of an accidental drug overdose at age 57, wanted to produce an album for her, while she was in the middle of her divorce to her former husband and producer, Mutt Lange, an invitation she now regrets declining.
"I met Prince on the phone many years ago," Shania revealed on Apple Music's Home Now Radio. "He called me up and said, 'I want to produce your next album.' This was shortly after my divorce. No, I wasn't even divorced yet. Prince didn't wait at all. I wasn't even divorced yet. He called me up and said, 'I want to produce your next album. Come to Paisley Park.' And I just wasn't ready. I was afraid of working with a new producer. I was feeling insecure about sharing my songwriting."
Little did Shania know that Prince's life and career would be cut tragically short, but the experience taught her plenty.
"I've learned a lot of lessons since then, because fear is a very, very terrible wall," Shania shared. "In the end, I never did get to work with Prince. He ended up, as we all know, leaving us way too early, and before we could work together. So that is the sad part of my story."
The inability to work with Prince is especially disheartening for Shania, who has been a fan of his since childhood.
"I feel like I grew up loving Prince's music," Shania acknowledged. "He was obviously a young artist and successful fairly early on. And he was a big fan of mine as well. He did his own versions of two of my songs, 'You're Still the One' and 'Forever and For Always.' I think he was a country music fan because he had written a song, well, he had written it as a country song for Stevie Nicks, who wasn't really considered a country artist either. So I guess maybe the walls between the worlds of genres didn't mean a lot to Prince, but apparently Stevie Nicks did not agree to record the song.
"So when Stevie Nicks turned it down, Prince decided to do his own version of it.," she added. "And this became the signature song of his whole career. And I'm talking about 'Purple Rain.'"