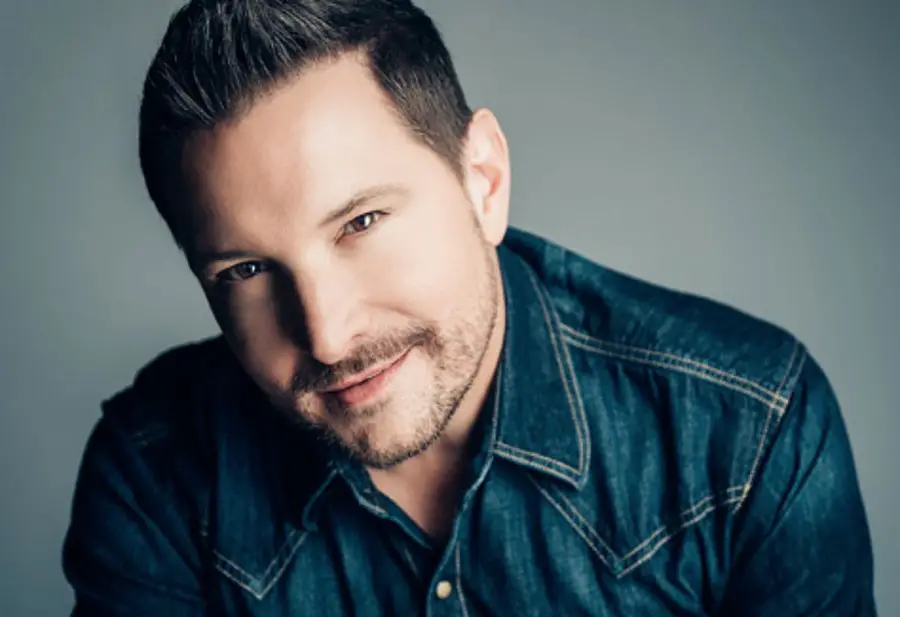 Ty Herndon just released "Orphans of God" with his good friend, singer and Broadway star, Kristin Chenoweth. The song, which Ty has been a fan of since Avalon first recorded it in 2006, felt especially meaningful this year, in light of the struggles many have faced, including Ty, during 2020.
"There's so much information behind this one little song. I was a huge Avalon fan," Ty told Everything Nash. "I'm really good friends with Joel Lindsay, one of the writers on the song, and he put this idea in my head years ago. He said, 'I always thought this song should have, I don't want to say a bigger audience, but a broader audience,' and I said, 'I agree with you. There have been times that song has saved my life.'
"It's one of those anointed songs," he continued. "Like 'You Raise Me Up' by Josh Groban. You hear it, you're singing it, and it affects you right at the moment. I can't tell you the number of people who have sent me videos, grown men, weeping saying this, 'This touched me so much.'"
For Ty, it was an easy decision to include Kristin, who was adopted as a baby, on the faith-based track.
"Kristin and I have been friends a long time and I knew her story," Ty said. "I wanted to record the song forever, I just couldn't find the place for it. Like, where does it fit? And if you're going to do a song like that, it has to fit. It has to fit somewhere. It's gotta be good."
Ty wrestled with how to record the song, and where to include it, until the idea literally came to him in the middle of the night.
"I was like, 'I gotta have an orchestra. I gotta have all this,'" Ty remembered. "And then I sat straight up in bed one night, and I said, 'No, you don't. You do what you always do. You keep the truth in the music, even in the strings, even in the bass. These players have to know what the song means to you and why you're doing it.' So there was a whole talk about that in the studio."
Ty also included concert pianist Paul Cardall on "Orphans of God," which he found especially fitting since Paul had faced his own struggles, including receiving a heart transplant due to a congenital defect.
"I had decided to do it, just as a specialty project with Paul Cardall, because he's a concert pianist and a huge celebrity in the Mormon community. And I thought, 'This would be beautiful. We're all orphans of God, because [the Mormons] have had their trials and tribulations as well, as a faith."
Ty knows firsthand what it's like to experience trials, including overcoming a battle with addiction, as well as coming out as gay in 2014, which was almost unheard of in the country music community at the time. Through it all, the Mississippi native still held to his faith, which is what he now wants to share with others.
"It's always been about, 'Guys, this is so simple. God loves you.' We're all created equally as children. We're all created with our special little wonderful things, and our special little problems. Some of them are bigger. Some are smaller, but, but the thing that we have to go to, and I don't care who you are and what religion you are, we all reserve the right to run to that. We reserve the right to run to the cross. We reserve the right because God gave it to us. We were born special. We all are.
"For a kid to walk outside, because he was brave enough to say what was different about him to his parents, because he just wanted to fit in, to be kicked out of the home, kicked out of the church, and become an orphan?" he reflected. "That's how the song was born. You may become an orphan to somebody here on this earth, but you are not an orphan to God."
"Orphans of God" will be on Ty's upcoming Regifted album, which will be released on November 27. It is currently available for pre-order at TyHerndon.com.