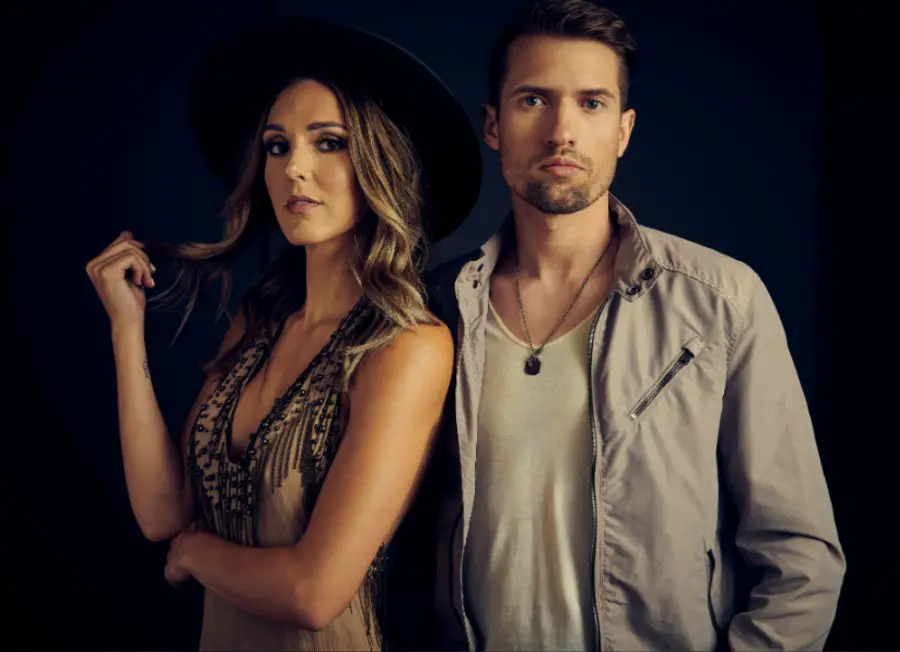 SmithField is setting the country music world on fire with their new single, "Something Sexy." The song, written by duo members Jennifer Fiedler and Trey Smith, along with Adam Wood, is an homage to several of country music's sexiest songs, including Chris Young's "Gettin' You Home," Keith Urban's "Raining on Sunday," Tim McGraw and Faith Hill's "Let's Make Love, Dierks Bentley's "Come a Little Closer," and more.
"It was inspired by just the sexiest country music songs that we love and grew up on," Fiedler tells Everything Nash. "It's funny how it came about, because when we went into the writer's room, we had a song on our original EP that was very sexy. It was called 'Slippin' ' So we were talking about writing for this new EP. I walked in and said, 'Well, we need something sexy. I don't know what it is. That's what we need.' And our co-writer looked at us and he goes, 'Well, why don't we just write that?' And we were like, 'What would that even mean?'
"And then we began thinking, when you think of sexy songs, you think of Marvin Gaye and Barry White, Motown kind of stuff, or R&B or rap," she continues. "But country music has a ton of sexy love songs that are just iconic. And so we wanted to have a song that paid tribute to those, to the other great country sexy songs."
"Something Sexy" has not only earned the hearty approval from their fans, but from some of the artists as well.
"The day that we released the song, Chris Young gave us a shout out on Instagram, which we got freaked out over," Smith shares. "I thought it was awesome that he reached out."
"We're such fans ourselves," adds Fiedler. "So when Chris Young is like, 'Check these guys out and thank you so much,' we're like, 'No, thank you.'"
Even artists whose songs aren't referenced in "Something Sexy" gave the song their stamp of approval.
"We had people who weren't mentioned give us a shout out," Fiedler says. "Lee Brice was like, 'Loved the song,' and just wanted to share with his fans. Carly Pearce, who's a friend of ours, but also a huge supporter, gave us a shout out as well. So it was really cool to have that on release day and kind of see the country community give us some shout outs."
SmithField wasn't even sure they would release "Something Sexy" as a single, but were quickly surprised at how quickly fans latched on to the song.
"We posted this TikTok early on of the song," Smith recalls. "We were late to the TikTok game. We started one in February. We posted just a clip of the song, us just driving in the car and listening to it. People freaked out over it, and started commenting and liking and sharing. And we were like, 'This needs to be a single for sure.'"
SmithField has been a duo for a decade, but feel in many ways the start of a new chapter with "Something Sexy."
"We've posted a couple of videos of it since we've released it, and they've totaled up to millions of views," Fiedler notes. "And every time we've posted one, the song goes Top 20 on iTunes. So it's a direct correlation of reaction. And then, with the artists' love and people talking about our song, I feel a new energy that we haven't had probably since, 'Hey Whiskey.' Not to say we haven't released good music since then, but just that sort of magical thing. I haven't felt that in a while. I'm just really excited to see where it continues to go. It's really building a lot of cool momentum for the new EP as well. It's exciting."
"Something Sexy" is on SmithField's upcoming New Town EP, out on June 16. Pre-order the record here.