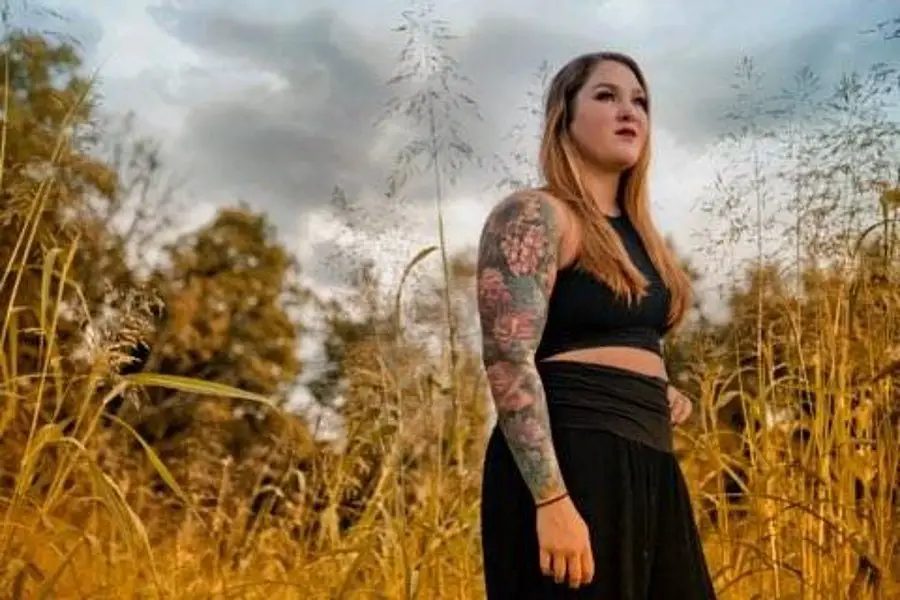 Allie Colleen is kicking off her own country music career, with the release of Stones earlier this year. The rising star could quickly amass millions and millions of fans, just by branding herself as the daughter of Garth Brooks, but she is determined to do it all on her own.
"I've already been called that my whole life," Allie tells Everything Nash. "It doesn't really fit me well anyway. It tells you nothing about me. I get so frustrated when the sentences and the titles are 'Garth Brooks' Daughter, Allie, Coleen, Nailing It.' Always very kind, very sweet titles. But the grammatical structure of that sentence — my name is like some sub-afterthought of who I am. No. Absolutely not. I worked my tail off to be Allie Colleen."
Her name still honors her family legacy, just not in direct relation to her superstar father.
"My grandma was Colleen Carroll, an amazing recording artist," Allie says. "I just chose the better singer to take her name and carry on through my family, is always kind of our joke, just because my grandma was the coolest person on the planet. My dad came from a family of six kids, where they thought my grandma genuinely liked the butt on the bread. They didn't realize until they were older. That's just all that was left after she made sandwiches for everybody. My dad worked for his name and his legacy and all that stuff. And I don't want anything different than that for myself."
Allie is also honoring her father, in her own way, by not using his name.
"That's always been what my name and title has been," Allie says of having her name attached to her father's. "Same with my sisters. I just want to do exactly what my dad did, in respects to him and in respects to music and all that stuff. And even in respects to the purpose that I was given, that's so much bigger than my genetics. So it's just really important to me to know at the end of the day that people are coming to me because they're coming to me and not coming for some weird subpar version of 'Friends in Low Places' where I'm gonna smash all my guitars up in a bunch of pieces. 'Cause I don't even like that song."
Allie has never wanted to be anything but a singer, even if she wanted to do it on her terms.
"I've just been told my whole life that I was going to do this," Allie says. "I've wanted to sing since I was a kid. I think my memory that I carry with me the most … I was a kid and I wanted to sing in chapel that day, I did and this girl in my class came up to me and she was like, 'I love that you sang today. That's so cool. I like to sing also.' I was like, 'I'm going to do this for the rest of my life. I'm going to grow up and be a singer.' We were waiting in the car pick-up line that day.  Her mom came in and she was like, 'Mom, Allie sang at chapel today. And she wants to sing  forever. I want to do that.'
"This mom looked right at this little girl and said, 'Well, Allie has famous parents. She's going to get to do that. She's going to get to go sing. You can't do that.' And to see a mom look at her kid and just tell her that she couldn't go sing because she didn't have famous parents. I was like, 'God, help me. If the only way I get to go sing is because I have famous parents.' … That's stuck with me my whole life."