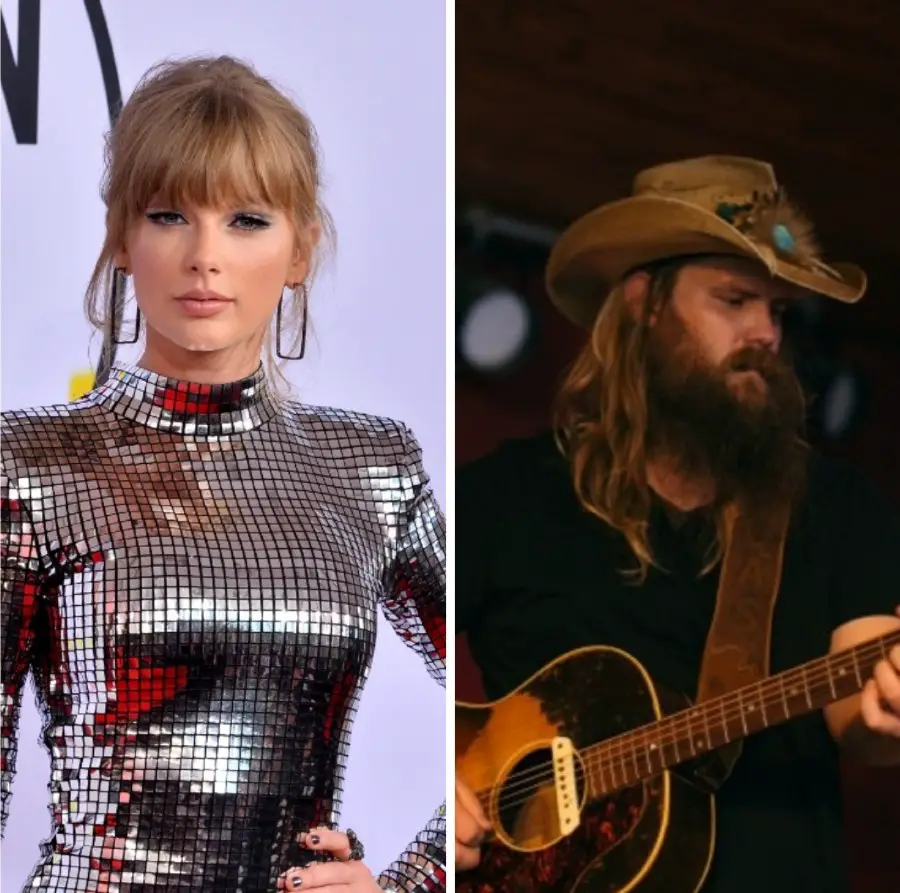 Taylor Swift is back at country radio, and this time she is joined by Chris Stapleton! The country-turned-pop superstar just dropped "I Bet You Think About Me," from her recently-released Red (Taylor's Version) album.
"The song, 'I Bet You Think About Me' – this is a song I wrote with Lori McKenna, who is one of my favorite singer-songwriters ever," Swift reveals. "I'd always wanted to work with her, and I wrote this with her at her house when I was playing Foxboro Stadium on the Speak Now Tour. We wanted this song to be like a comedic, tongue-in-cheek, funny, not caring what anyone thinks about you sort of breakup song, because there are a lot of different types of breakup songs on Red.
"Some of them are very sincere; some of them very stoic and heartbreaking and sad," she continues. "We wanted this to be the moment like where I don't care about anything. And we wanted to kind of make people laugh with it, and we wanted it to be sort of a drinking song. I think that's what it ended up being."
Stapleton, who will also appear on Adele's upcoming 30 album, didn't hesitate when Swift reached out to him.
"Those are calls you pick up and say, 'What shall I do? Okay, cool,'" Stapleton said in a virtual press room after taking home four CMA Awards last week.
"That's how that goes," he added. "The rest, they'll have to tell you on their own time!"
Swift decided to re-record Red, originally released in 2012, after her label at the time, Big Machine, sold the masters to Scooter Braun, a sale Swift vehemently and vocally opposed. Red (Taylor's Version) includes a total of 30 songs, some that were recorded for the record but never made it onto the final product.
"This will be the first time you hear all 30 songs that were meant to go on Red. And hey, one of them is even ten minutes long," she says, referring to the final track, "All Too Well."
Find "I Bet You Think of Me" and all of the songs on Red (Taylor's Version) here.