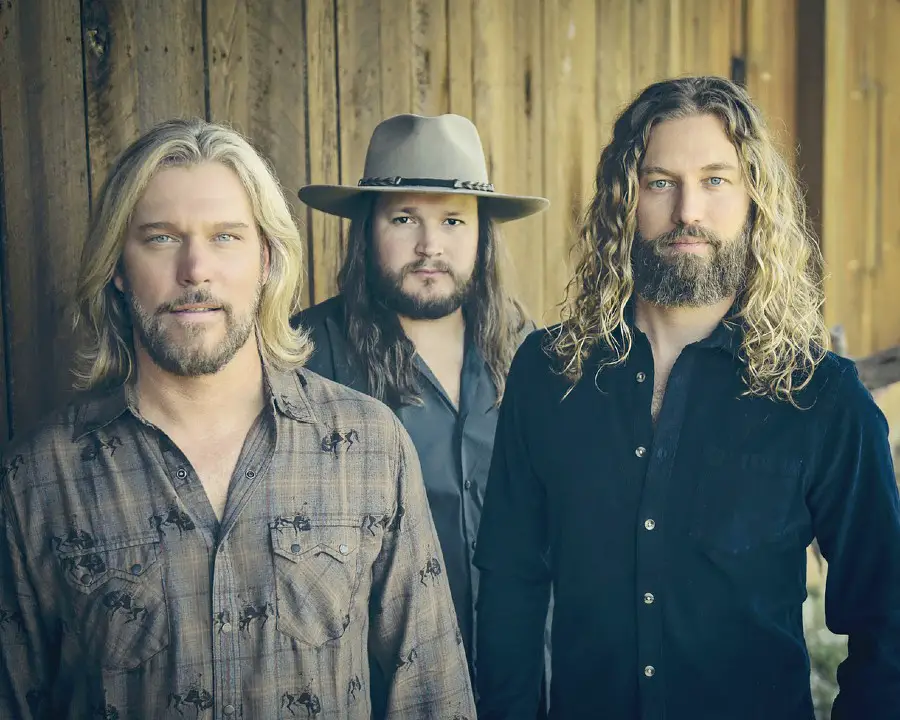 A debut album is coming from Texas Hill! The trio, made up of former The Voice contestants Adam Wakefield and Craig Wayne Boyd, and American Idol alum Casey James, announce the release of their 12-track Heaven Down Here album, out on January 21.
"All three of us were thrust into situations where millions of people made snap judgments on our talent and ability in 90 seconds, and that's why this project has been so cathartic for us," Wakefield says of the new set of tunes. "There are so many things we're proud of on this record. I think the one I'm most proud of is how diverse and raw it is. At a time where new music coming out of 'Music City' can be formatted and predictable, we let the music lead; and it took us to a lot of different places.
"There are elements of blues, R&B, country, southern rock and even Latin influences on this mama-jama," he adds. "I think there's something for everyone on here."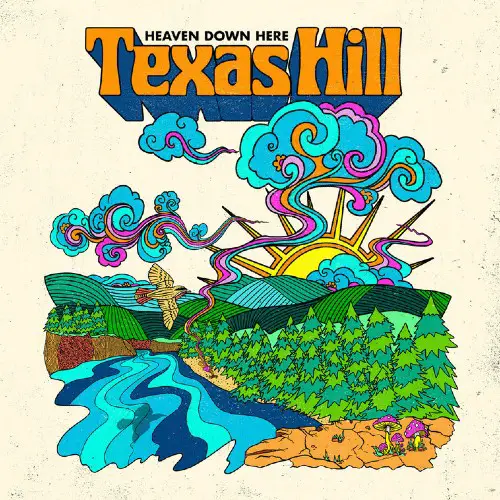 Texas Hill released their self-titled debut EP last year, offering a hint of what the three vocal powerhouses could do if they combined their talents.
"I was sitting in my garage thinking about what I wanted to do in my own personal career," Boyd told Everything Nash. "I felt beat up a little bit, and I just wanted to get back to the love of music. And one of those things for me was singing harmonies and singing in a group. In talking with my wife, who is the brilliant one, she asked who I would want to sing with. And both of these guys are my first choices. This is who I would see if I had my dream vocal group. I like their voices. I'm a fan of both of them, so I called them up."
See a track list for Heaven Down Here below. "Up One Side" from the record will be available on October 15. Pre-order for the project is available here.
Heaven Down Here Track Listing:
1. Heaven Down Here (Adam Wakefield, Craig Wayne Boyd, Casey James)
2. For The Love of It (Adam Wakefield, Craig Wayne Boyd, Casey James, Phillip White, Brian Maher, James LeBlanc)
3. Up One Side (Phillip White, James LeBlanc, Casey James)
4. Four Roses (Adam Wakefield, Craig Wayne Boyd, Casey James, Shannon Lawson)
5. Love Me When I'm Leaving (Adam Wakefield)
6. Neon Heart (Mike Walker, Ryan Beaver, James LeBlanc)
7. Easy On The Eyes (Adam Wakefield, Craig Wayne Boyd, Casey James, Morgan Myles)
8. Where The Lonely Go (Keith Stegall, Craig Wayne Boyd, Phillip White)
9. Love Is A River (Adam Wakefield)
10. Sugar Cane (Brad Crisler, James LeBlanc, Craig Wayne Boyd)
11. Darkest Sky (Ryan Beaver, Mike Walker, James LeBlanc)
12. For The Love of It *Encore Version (Adam Wakefield, Casey James, Craig Wayne Boyd, Phillip White, Brian Maher, James LeBlanc