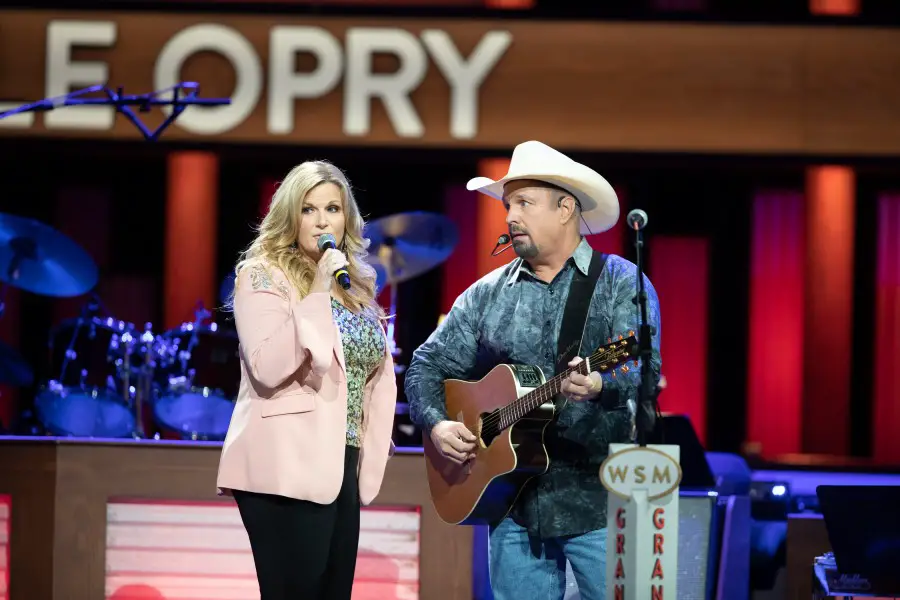 Garth Brooks, Trisha Yearwood, Chris Young, Darius Rucker and Vince Gill were just a few of the numerous artists who took part in the Grand Ole Opry celebrating its 5000th Saturday night broadcast on Saturday, October 30. The show culminated almost 96 years of weekly Saturday night shows, dating all the way back to December 26, 1925, with George D. Hay's WSM Barn Dance, airing on WSM Radio.
"It is the show," Rucker told the New York Times. "I hope it keeps getting more diverse and that people keep coming to see it andthat it remains the show in country music."
Longtime WSM Radio host Bill Cody was thrilled to be part of the milestone event, especially since the show was not as warmly received when it began airing from the National Life and Accident Insurance Company in downtown Nashville as it is now.
"It was not as well-received as a lot of people romantically want to remember, because the blue bloods in Nashville did not want this hillbilly music on their radio station," Cody told WKRN. "They wanted the classics, whether it's classical music, opera, radio drama, that sort of thing. That's where their head was."
The show included more than a dozen performances, including Chris Janson honoring Charlies Daniels with "The Devil Went Down to Georgia," Dustin Lynch singing "Cowboys and Angels," a collaboration of "Will the Circle Be Unbroken," Rucker singing Patsy Cline's "Walkin' After Midnight" and more.
"What a neat night to be out here," Gill, who performed "Way Downtown" in tribute to The McGee Brothers, said, "I think every time I come out here to sing songs, I always want to sing an appropriate song. … Tonight, because the show is the 5,000th, it's a big deal for all of us and all of you."
Celebrating the greatest family to be part of #opry5000 with my best friend!!!! love, g pic.twitter.com/Ck1vIFujXW

— Garth Brooks (@garthbrooks) October 31, 2021
The night concluded with Brooks and Yearwood singing "Callin' Baton Rouge," "In Another's Eyes," "Two Pina Coladas" and more, ending with "Friends in Low Places."
"This is a sing-along," Yearwood said from the stage. "You guys sound awesome. This is the way to celebrate 5000 broadcasts. This is awesome. Honored to be a part of it."
"I can't tell you how lucky we feel to be a part of it," added Brooks.
Watch the entire two-hour celebratory show here.
Photo Credit: Rachel Black