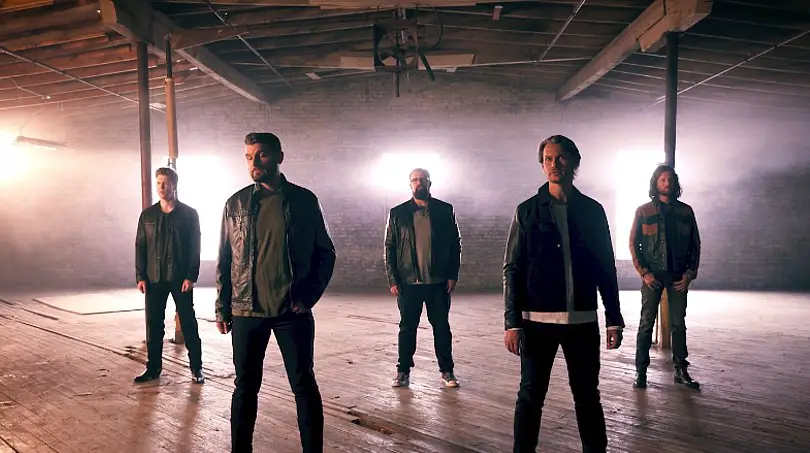 Home Free just dropped the video for their song, "Brothers in Arms," and it is powerful. The song, from their latest Land of the Free album, was originally written by Mark Knopfler, but takes on an entirely new sound — and meaning — with Home Free's version.
The all-vocal group decided to release the song, ahead of Veterans Day (on November 11), because of the message in the lyrics.
"When political and other divisions split us, we have to take a step back and remember that we always have more in common with each other than we have that is different," Home Free says of the song. "We need to see all of our fellow human beings as the brothers and sisters we are, so we can live in a more harmonious society."
The video comes only a few weeks after Home Free released the video for another patriotic song, this time "My Country 'Tis of Thee." The record also included songs like "God Bless the U.S.A.," "Undivided," "American Pie" and more — but with so many songs celebrating the United States to choose from, Tim Foust hints there might be another similar project in the future.
"Everything we do in Home Free is a real democratic process," Foust tells Everything Nash. "We just started throwing out ideas, and voted on them, basically. And I wouldn't be surprised if there was Land of the Free Part Two at some point, because we didn't get around to all the songs that we wanted to hit."
Home Free has taken their music across the globe, never imagining when they began where their career would take them.
"I hoped that we would get to a level where we could tour all over the world, but I never dreamed that we would be members of the Country Music Association," Foust concedes. "I never dreamed that we'd be regulars on the Grand Ole Opry, that we would be collaborating with absolute country music icons. All of that is just mind-blowing. I'm just buckled up and holding on for the ride."
Home Free is currently crossing the country on their Dive Bar Saints Tour. Find a list of all of their shows, and purchase Land of the Free, at HomeFreeMusic.com.
Want to watch more exclusive artist interviews? Click HERE to subscribe to our YouTube channel.