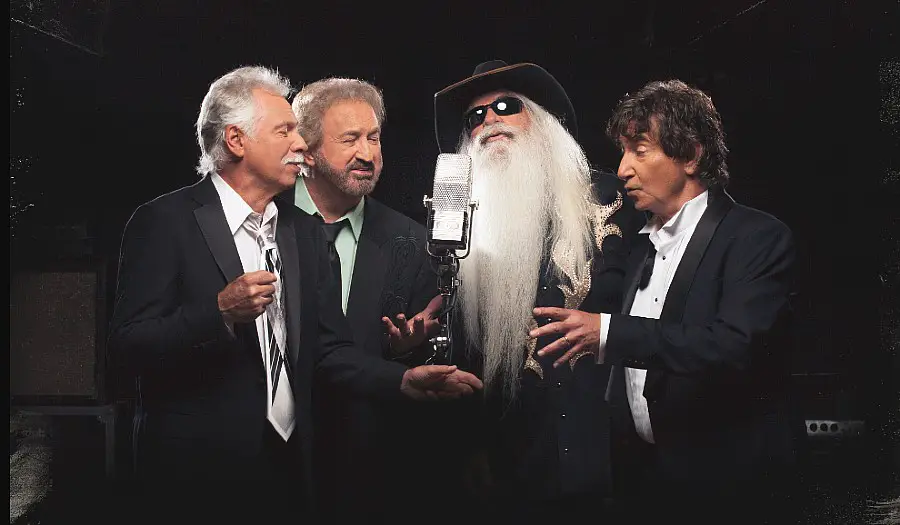 The Oak Ridge Boys will once again take part in the Country Music Cruise, setting sail in January of 2023. The week-long event features music from The Oak Ridge Boys, along with plenty of country music's most legendary stars.
"Especially the time of the year that the cruise is being held — it's in the winter when it's really cold everywhere else," Sterban tells Everything Nash, citing one of the many reasons he loves being part of the cruise. "To get down on the Caribbean, the beautiful water, the warm weather, and one of the things that I think we like about it as much as anything is, we get a chance to work with some of our fellow artists that we don't see very often. We get to hang out on the same boat and just have fun. So it's really great. I would encourage people, as a fan, if you have not ever taken the Country Music Cruise, this is something that I would highly, highly recommend. It's a great thing. It's a great way to spend a vacation, on a beautiful, beautiful ocean, with beautiful warm weather."
One of the best parts of the cruise for Sterban, and the other members of The Oak Ridge Boys, is the chance to spend time with their fans on a much more personal level than they can get at a concert.
"You get a chance to hang out with some of your favorite country artists, especially this year," Sterban says. "We have a very impressive list of artists that are gonna be on the cruise this year … Randy Owen, Clay Walker, Mark Chesnutt, Neal McCoy, Asleep at the Wheel. Ray Benson, by the way, has a voice almost as deep as mine. And Johnny Lee, a good friend, Jimmy Fortune. It's a very impressive list. We plan to have a great time. I can speak for all of the Oak Ridge Boys and tell you that we are looking forward to it very much. We plan to have a great time. We're gonna do our best to make it a great time."
The Oak Ridge Boys have been members of the Grand Ole Opry since 2011. It's especially meaningful for them to celebrate being part of the hallowed institution, while on the Country Music Cruise.
"We're members of the Grand Ole Opry," Sterban says. "There are Opry shows on the boat as well, and we'll be a part of those. There's a gospel show that we'll be a part of. So we're excited about all of that."
Much like his band member, Joe Bonsall has said, for Sterban, one of the best parts of being on the Country Music Cruise is the endless supply of food.
"If you leave that boat hungry, it is your fault," Sterban says with a laugh. "The food is great. They have a 24-hour-a-day buffet. You can eat all day long, if that's what you choose to do. There are some gourmet restaurants. The food is outstanding. No question about it."
Music and food aside, Sterban's favorite part of the Country Music Cruise is the interaction he has with others on the boat, some of whom have been fans of The Oak Ridge Boys for decades.
"In some ways we're kind of captive," Sterban quips. "We really can't get off the boat. So you can hang out with any one of us that you want to. We'll run into you on the elevator, for example, in the buffet line. We have meet and greets. There's autograph sessions. There will be plenty of opportunities for you to hang out with your favorite country music artist, and get to know them just a little bit. So it's a great time. And once again, if you've never been there, I would encourage you to make plans to go on the Country Music Cruise. It is an experience, I guarantee you."
Other artists appearing on the Country Music Cruise include T.G. Sheppard, Gary Morris, Darin & Brooke Aldridge, The Malpass Brothers, Ray Scott, Karen Hester with A Tribute To Dolly, Gil Grand and The Grand Tour, 50 Shades of Hay, Chuck Mead, Tim Atwood & Chrissy Sparks, and many, many more.
The Country Music Cruise will leave Ft. Lauderdale on the Nieuw Amsterdam on Sunday, January 22, and make stops in St. Maarten and San Juan before returning on January 29.  An exclusive discount for cabins for the Country Music Cruise, available only for Everything Nash readers, is available here.